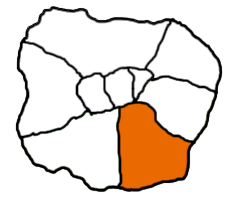 PIN

The Millennium Bridge
The Bridge That Wobbled
The Millennium Bridge is a steel pedestrian bridge over the Thames connecting the Southbank to Bankside on the other side. Due to the innovative and original design of the bridge the bridge has been featured in movies like Harry Potter or The Guardians Of The Galaxy.



The bridge has also provides a good view of the Tate Modern, the Thames, St.Pauls and Tower Bridge.
TripTide Thoughts
Great river cut-through - brilliant views.
How to get there
Take the District line to Mansion House and take a brisk 7 minutes walk.
History
In 1996, the Financial Times held an international competition in conjunction with the London Borough of Southwark and the Royal Institute of British Architects to design a new footbridge crossing the Thames between Southwark and Blackfriars bridges. It would be the first pedestrian river crossing over the Thames in central London for more than a century, opening in time for the first year of the new Millennium.

Work started in February 1999 as the old jetty for Bankside power station was removed to make room for the bridge. With the bridge crossing such an old part of London, archaeological excavations were undertaken on both banks before construction started, with remains of structures from the Middle Ages being uncovered.

In May 1999, piling began on the South bank with the middle sections joining in April 2000. Such was the interest in the new bridge that when it opened to the public on 10 June 2000, an estimated 80,000 to 100,000 people crossed it.

What could possibly go wrong. Well - it wobbled and the deck swayed like a drunken sailor. Walkers clung to the side as they feared for their safety and the bridge became known as the 'The Wobbly Bridge'. After nearly two years of fixing the alterations were completed and the bridge finally reopened to the public in February 2002.


Tags
Southwark
, close to river
, south east
, The Striking South East
Shared Collections
Events
Recent Reviews
There are no reviews yet for this Triptoid.
Shared Collections
Events