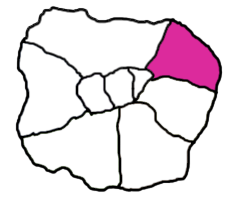 PIN

Wilton`s Music Hall
Good Old Fashioned Entertainment in the East end
Wilton`s music hall is a former concert hall transformed into a music room. It is named after John Wilton who became the owner in 1850. The original building had been abandoned for a long time. Today Wilton`s stages some great shows and has been used to shoot movies and videos. Through generous public donations in 2012, the building was able to be brought up to standard and opened to the public.It is located near to the Tower of London.
How to get there
You have to take the DLR Tower Gateway and get off at Tower Gateway and walking 6 minutes to get there
Tags
Culture
, Indoor
, close to river
, Theatreland
, east
, Art
, Exotic East
, theatre
Location
1 Graces Alley, Whitechapel, , London , E1 8JB
(View on Google Maps)
access for handicaped people
from
£6.00-25.00

Per person

Some events are free
Recent Reviews
There are no reviews yet for this Triptoid.