Urban Fuel Stops in Evolving East London
The East End used to be something of wasteland of industry and council housing. Now, it is a nucleus of creative activity, a zone of hipsterdom – and it has the coffee culture to match. This represents the renewal of the area, manifested in a whole host of coffee and cake experiences. Whether you are just looking for the perfect espresso, or want a leisurely afternoon to people-watch, this is the guide to ultimate East End coffee hubs.
Ozone
Ozone is just one of the many sources of Antipodean goodness taking over London's coffee scene, a Kiwi-owned spot divided into booth, bar and bench seating.

This is definitely a café with an upscale vibe – their menu transforms into an incredible array of minimalist, modern cuisine for dinner.

You can easily spend an entire day here, transitioning from the coffee and cake section through to the main courses. Seasonal cocktails accompany the selection, and it all makes for a very trendy, but wholesome, experience.

The industrial quality of the interior is typical of Leonard Street, but the proximity to Old Street station makes this café much more accessible than most for the London traveller.

"The food here is something really special – it's unique, and a lot better than the usual coffee and cakes selection you get at cafes in this part of town." – Daniel, regular customer.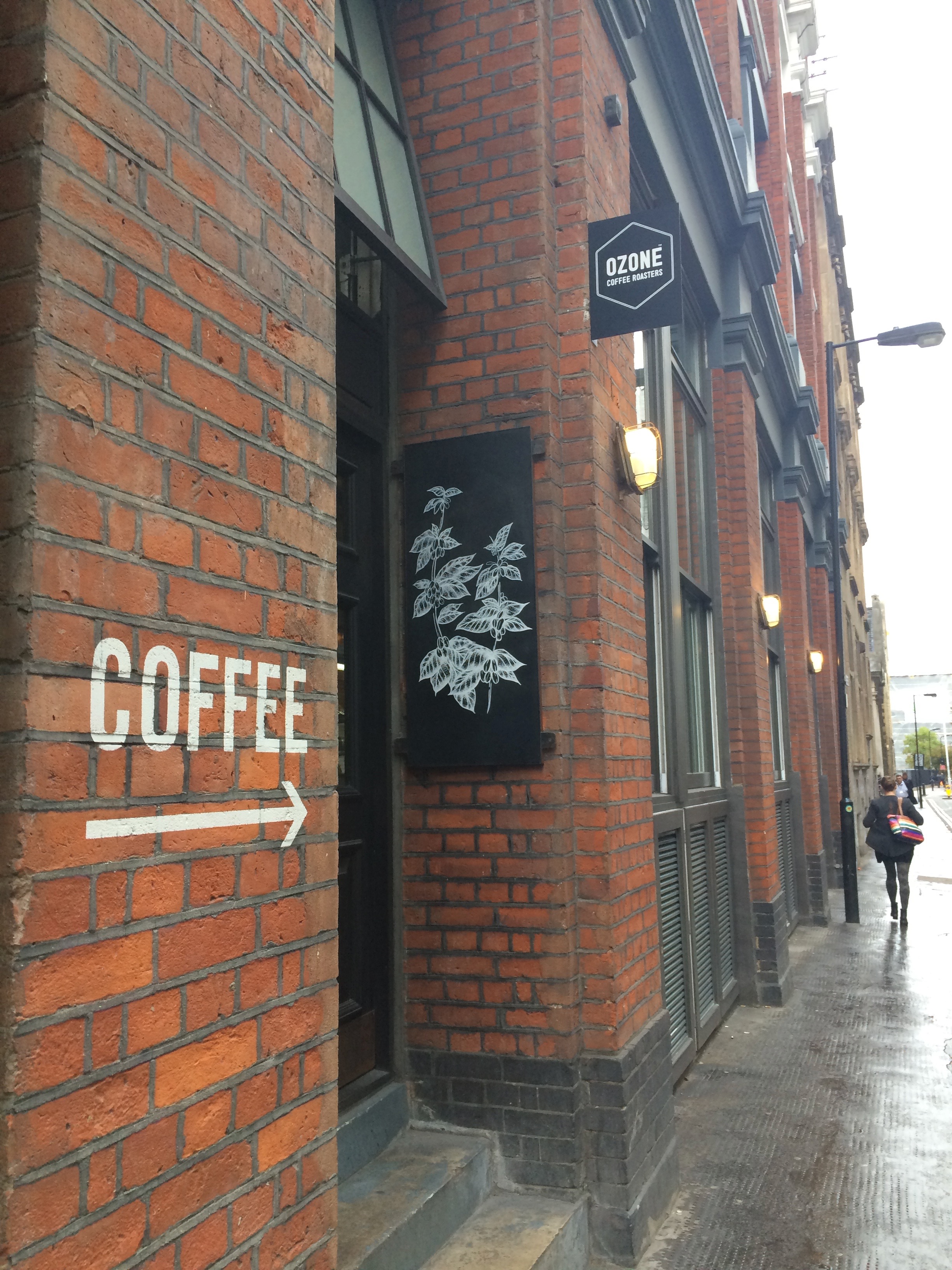 ---
Haggerston Espresso Room
Serving Climpson & Sons coffee, and looking out on busy Kingsland Road, the Haggerston Espresso Room serves up great coffee whilst retaining a low-key vibe. They offer the comforts of free Wi-Fi alongside their array of eclectic furniture and a casual coffee counter.

It is closer to the in-your-own-living-room experience than some of the other cafes mentioned, but this certainly means you can get comfortable quickly at HER. If you just need good coffee and a snack, this is a great east end choice.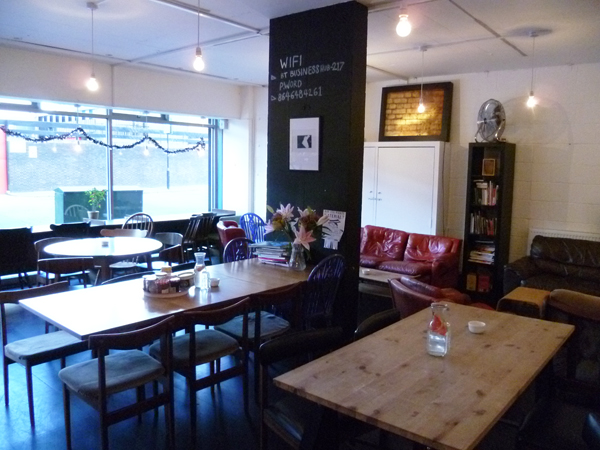 ---

There's a bit more to the area than jellied eels, salt beef sandwiches and pie 'n' mash these days

Husk
The Husk Creative Space is much more of a communal, co-working space than merely a cafe, however, they make much of their La Marzocco rusty red coffee machine. Taking pride in good coffee still wins it a vote as one of the most interesting and unique cafes in east London, conveniently located just near to the Limehouse DLR station.

Another Climpsons & Sons coffee zone, Husk offer up an affordable selection of lunch options served from noon (making it a little more extensive than the Haggerston Espresso Room, which is more strictly a coffee stop). The Husk Creative space is a hub of creative activity, so you can eat and chat and drink great coffee, all from the one place.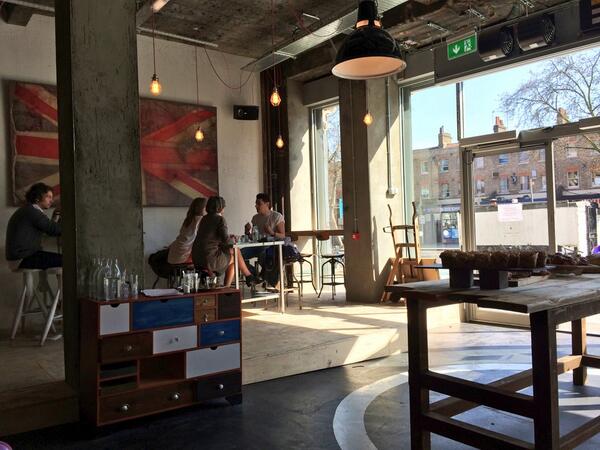 ---
Foxcroft & Ginger
For a bit more Antipodean flavour, Foxcroft & Ginger serves up Sydney-based beans from The Roasting Party, Has Bean and Caravan. It is strictly speaking located right between Whitechapel and Stepney Green, with the cool converted-warehouse feel of a lot of these east end locations.

Serving a great selection of brunch options, sandwiches, burgers and more, Foxcroft & Ginger have attracted mixed feelings about their food options – though their coffees and hot chocolates are never faulted. They have their very own hot chocolate blend for those who do not want coffee, a delicious blend of cinnamon flavours.

This venue is perfect for those seeking out a relaxed spot to stop and chat off Mile End Road.


AllPress Espresso
With their roastery and main cafe not too far away on Dalston Lane, AllPress espresso offer up coffee for the true connoisseur. They pride themselves on selecting the best Arabica beans from growers directly, serving top notch espresso alongside a small selection of dishes at their Redchurch street location. Head to the Dalston Lane branch for a bigger selection, as well as the experience of seeing their roaster in action.

Simple dishes accompany a clean-cut coffee menu. The avocado on toast is especially satisfying for those seeking a delicious light bite with balance. There's nothing flashy about the sleek wooden bench-tables and stools., but the venue always ensures you experience quality and elegance.


This is the perfect lunch spot for me. It's straightforward and delicious and the coffee is always excellent

The Yurt
For something a little different, why not have coffee in a yurt? It is a serious possibility at the Yurt Café at St Katharine's docks, near Limehouse station. If trendy benches and minimalist furniture are starting to bore you, this is an environment that certainly sets itself apart from the rest.

Though it has slightly restricted open hours compared to some of the other east end cafes mentioned, it is a truly distinctive location with lots of simple and delicious food options. As the weather cools, their log fire heats up the space, and you are privy to an intimate and uniquely London experience.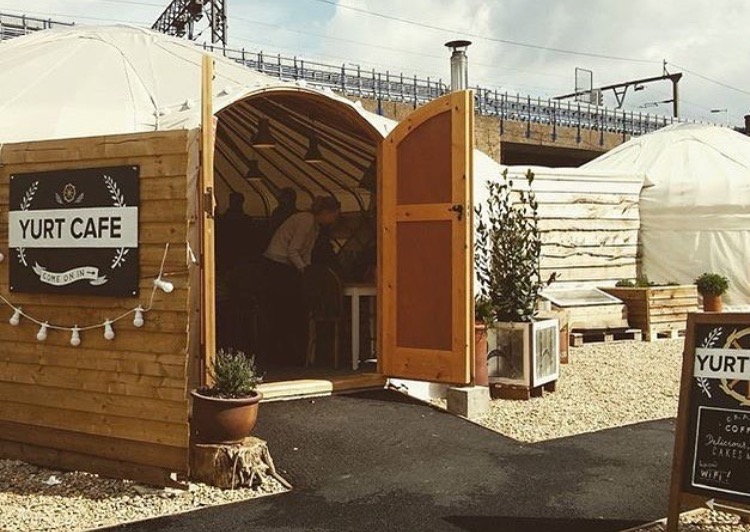 ---
Here is hoping some of these suggestions ignite your coffee passion, and inspire exploration of some of London's more emerging east-end sites. It is well worth the journey, even if you are staying in the heart of Westminster – East London will reveal another face of London's varied tapestry. An area once considered too poor and dowdy to be chic, undergoing intense renewal and revival. It is very different to the prim streets of west London, the buzzing Soho centre or leafy northern suburbs, well worth investigating. Revel in the best of London's coffee scene, and let us know which takes your fancy the most!
There are no discussions