Branded Scavenger Hunting For Your Visitors, Guests & Members
These events and designed by us on your instructions for your clients, customers and freinds. This is 'Into The Blue' - a unique urban adventure treasure trail for your guests. Its a mixture of escape game, scavenger hunting and experiencial sight-seeing. Its designed to get your

You can book as many guests as you like and we will do the rest. Then you simply make up your teams - ideally 6 to a team

Your teams will explore their way through London stopping at various selected points to solve a riddle, record it with a selfie and upload to our site. They will follow an intriguing trail through the city following clues to the end of the trail.

At the end of the hunt, they will get a pictorial record of their day and a postcard of their achievement all branded with your logo and colours.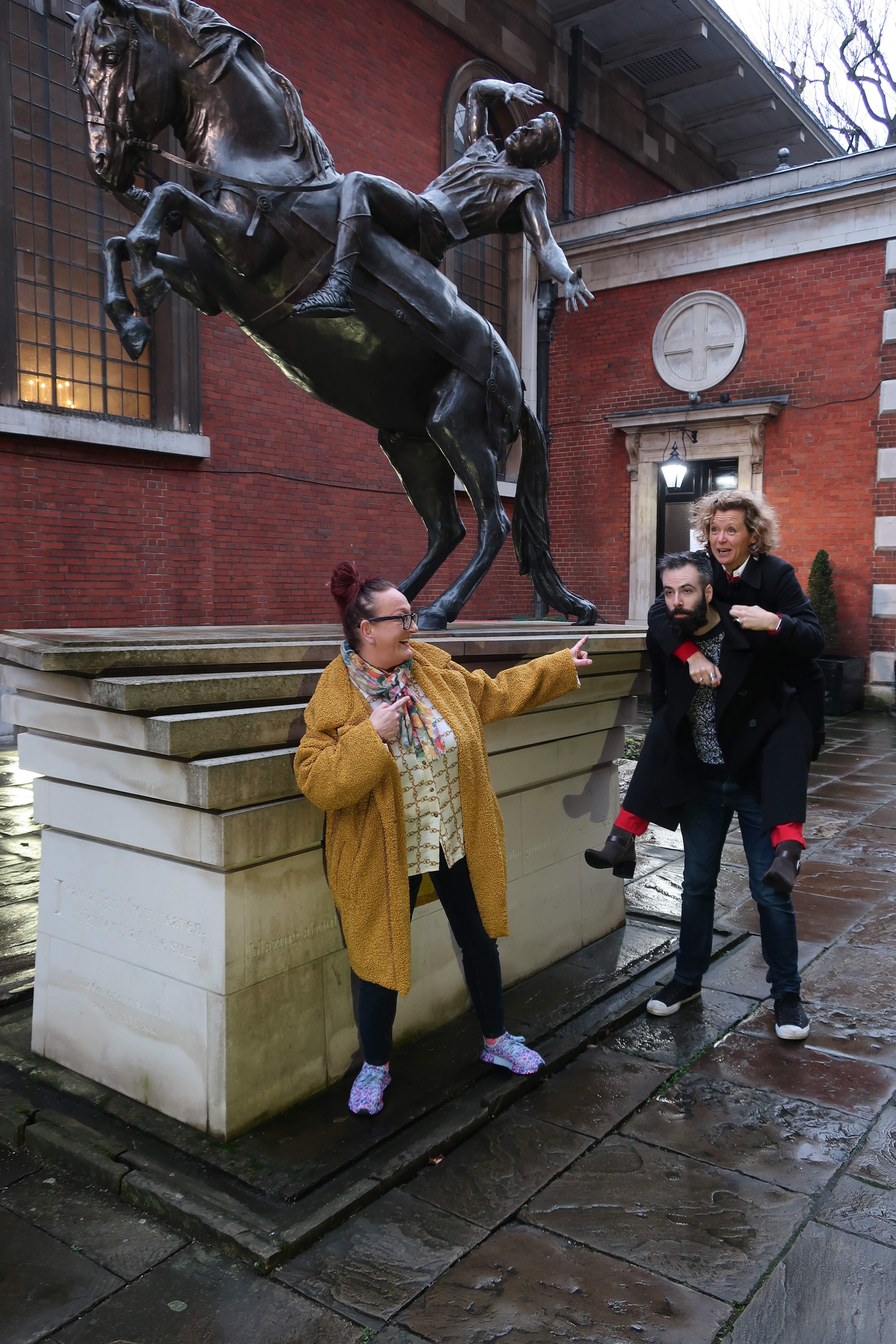 ---

We had a great time racing against our friends to be first to the end.

Who Uses The Service
'Into The Blue' can be used by all sorts of organisations:

1) Schools and colleges looking to provide familiarisation for students

2) Retail brands looking for new ways of getting visitors and customers

3) Tourism Businesses e.g. tour guides looking to provide different experiences for visitors

4) Groups and clubs providing different experiences
What is provided?
We provide:

1) A fully managed service for your scavenger hunt

2) A customised trail for your organisation

3) Our unique image processing system to capture the experience

4) A digital collage of the event for each team

5) A printed postcard of each teams experience

6) A raft of associated local content ie journals, articles, galleries to enhance the experience

7) Lots of shareable content featuring your brand

8) A suite of customisable tools to monetise your retail opportunities

We did an 'Into The Blue' scavenger hunt to welcome our 'freshers' this year. They loved it!