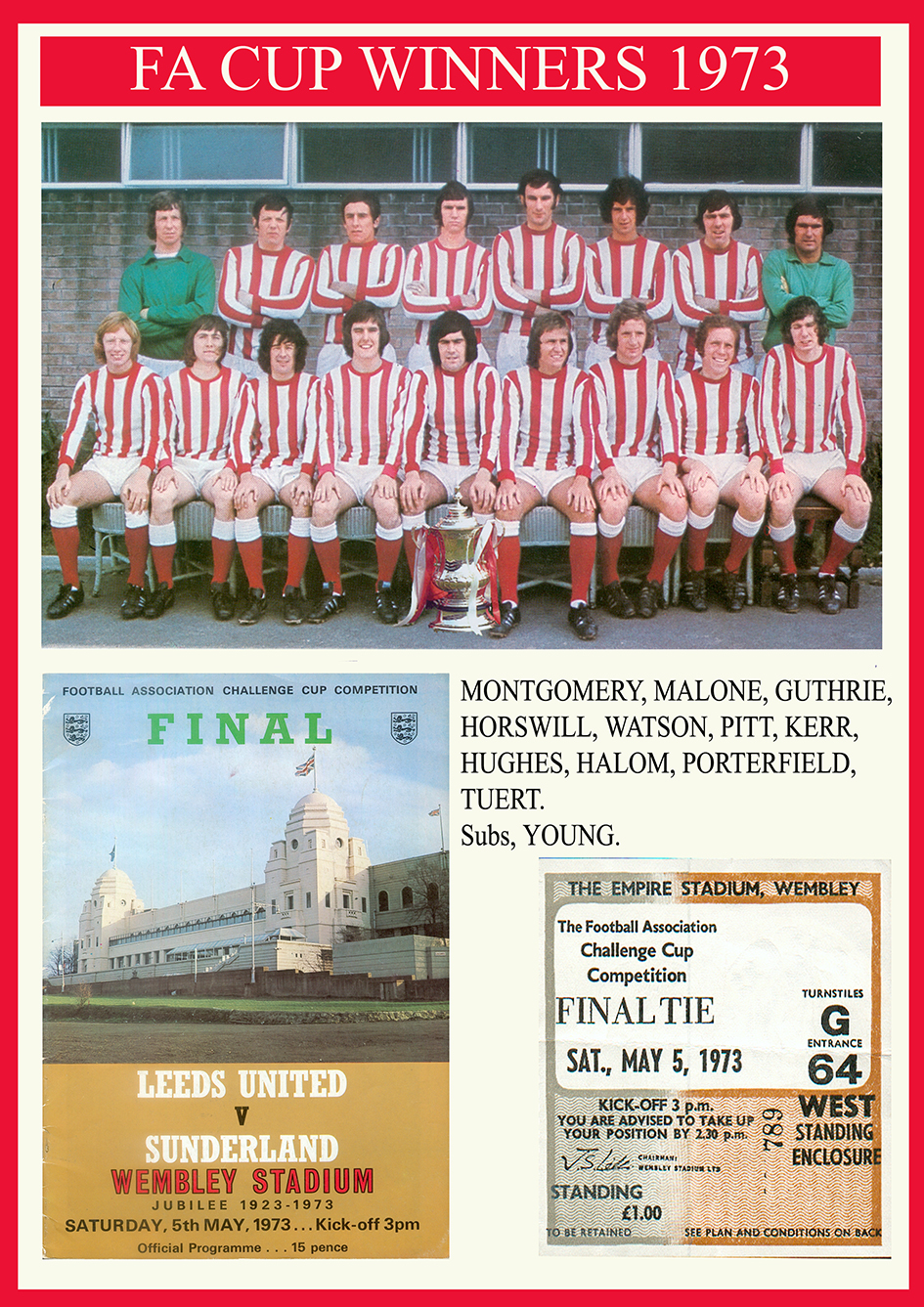 Sunderland FC FA Cup win 1973
Unique Football Souvenir
This is a beautifully presented framed print of the Sunderland team with FA Cup in 1973 and this will be sent in a black frame. This is together with a picture of the programme and and ticket plus the team names.
These are limited pieces and made to order so please allow 7 to 14 days for delivery.

Dimensions 16'' x 12'' (40cm x 30cm)

Weight approx 1lb when packed to send
Subject to availability.

£
32.45
♇ 5000
Triptide members can use incentive points to buy this item
login to your account to pay using triptide points