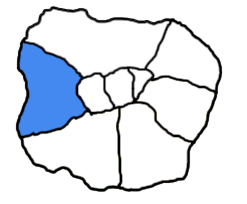 PIN

Ealing
Queen of the Suburbs
West London Suburb
About
Situated in West London, Ealing has a rich history with strong ties to the arts. There are over 800 community and voluntary groups involved in all areas of art, music and culture that collectively provide visitors with a thriving, vibrant and eclectic arts scene.

Ealing is justly proud of its wealth of independent retailers who can be found on and around the Broadway. If you are visiting the Borough, you can be sure of a wealth of choices from restaurants, shopping, cultural visits and musical events. For the athletically inclined, an early application to the now famous Ealing half Marathon is a great way to take in the West London scenery, although more sedentary pursuits are serviced by a host of galleries, coffee shops and eateries.


History
It was during the Victorian period that Ealing became a town. By the late 19th century, Ealing's rural character was quickly disappearing as new transport services arrived. The popular pleasure garden at The Feathers had been sold to the GWR to make way for its railway line and Ealing Haven (now Ealing Broadway) station. A 'turnpike' was created; a road paid for by fees collected from drivers at tollgates. In 1870, Acton's tollgate keeper was assaulted by a drunken trap driver refusing to pay. The driver was fined 40 shillings.

At the beginning of the 20th century, Ealing considered itself a select suburb where many wealthy residents had their own carriages. The introduction of electric trams provided cheap transport for the masses and was strongly opposed by the Council. Despite this, London United Tramways (LUT) opened the Capital's first electric street tramway in1901.

Alumni
Much missed, Ealing born actor Alan Rickman, famous for roles in Harry Potter and Love Actually was a local. Lillian Board, MBE ('the golden girl' of British athletics) was another native with two streets named after her and Steve McQueen, director of '12 Years A Slave' also hails from these streets.
How to get there
Ealing is served by Ealing Broadway station on the Great Western Main Line and the Central line underground (fare zone 3), both providing frequent and quick connections to Central London.
Tags
Culture
, Shopping
, West
, Winning West
Recent Reviews
There are no reviews yet for this Triptoid.