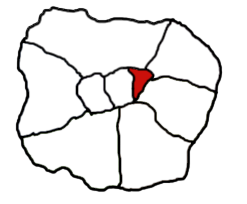 PIN

London Photo Tours
Photo Tours and Workshops tours
London Photo Tours and Workshops specialise in short courses, tours, and small-group photography workshops, with experienced and friendly tuition. They also run private tours and workshops exclusive to you or your group. They provide 'hands-on' tuition in camera handling and understanding of photography as well as expert instruction and professional knowledge. Their workshops are presented as structured modules, which can be taken either singly or combined. The final goal is a creative workflow unique to you with an understanding of photography as an art form which needs technical expertise in camera handling as well.







London Photo Tours and Workshops have been running photography tours in London since 2005. During that time they have endeavoured to make their photography tours the best in London. "We don't point at monuments but teach you photography at the same time so you can have your own creative input and come back with the best photos you have taken". They recommend taking a photography tour with them early in your holiday or tour so that you can show the knowledge you gain in the photos which follow.







Most of their photo tours are private – either as 1to1 or for a small group together – and discounts are offered for bigger groups A few photo tours are scheduled which are open access booking rather than private – these are cheaper but dates fixed in advance.







Take advantage of their experience to see London in a new and vibrant way with sensitive and expert tuition




The Essential Tour
The Essential London Photography Tour is rich in photographic possibilities, complete with imposing iconic Landmarks and quirky London back-streets.

Modern London is culturally diverse offering a fantastic juxtaposition of old and new and offers unsurpassed creative photography experiences.

They aim to capture and explore as many historic and modern sights as possible, Trafalgar Square with it's world famous fountains and statues, the National Gallery, the world famous lively Piccadilly Circus and statue of Eros.

They will take a short working break to review and give feedback on your photos before making your way down to Admiralty Arch, then onto Westminster and Big Ben via Horseguards. Finally to Westminster Bridge with views of the London Eye across the River Thames.

Fall in love with London during our Essential London Photography Tour. This is the essential tour for first time visitors to London, and for those already living in the capital to discover and revisit the historic beauty of this great City.

- Iconic London landmarks
- Fine statues and monuments
- Old and new London architecture
- Lens selection for different shots
- Composition and using available light
- Shutter speed: freezing action, creating motion
- Aperture and depth of field
- ISO setting according to light
- White balance according to lighting
- Sensitive evaluation of photos taken

Small groups – tuition geared towards your photographic interests and skill level.
We take a short working break for refreshments and group review of photos taken. Review is ongoing throughout our London photography tours with Lou Smith on hand to answer questions as they arise.

This London Photography Tour is suitable for all skill levels and for all types of digital cameras, from DSLR to compacts.

Suitable for all skill levels and for DSLRs, bridge cameras and compact ca
Heritage Photography Tour
You begin by photographing the colourful and exhilarating Changing of the Guard at Buckingham Palace and take time to explore the Queen Victoria monument with its Commonwealth heritage. We then stroll through St. James's Royal Park. It is then a short walk through Horse Guards Parade to Westminster, towering Big Ben and stunning Westminster Abbey.

Learn how to set your camera to capture the exciting parade of soldiers and horses. Let us take you to the best viewpoints to photograph London Heritage and experience London through the eyes of professional photographers. Explore exciting compositions and subjects.

Suitable for all skill levels and all types of digital cameras.
Tags
Waterloo
, Indoor
, Theatreland
, family
, Tours
, The Southbank
from
£90.00-100.00

Discounts available for larger groups
Recent Reviews
There are no reviews yet for this Triptoid.