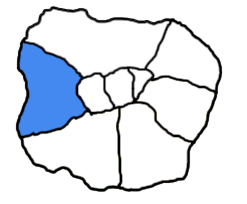 PIN

Norfolk Square Gardens
Paddington Bear`s Garden
Situated within a three minute walk of Paddington tube and rail stations, this small but delightful garden epitomises what can be achieved within a city and provide a central focus to Norfolk Square, which is comprised of fine stuccoed terrace Victorian buildings.
It offers peace and tranquility for both residents and visitors, and the priceless opportunity to give children the chance to both enjoy the green space and spot the statue of Paddington`s most famous resident. Paddington Bear greets you amongst banana trees from his native Peru. Nearby is the home of the great architect Sir Giles Gilbert Scott and within 10 minutes walk is the truly splendid Italian garden and lakes of Kensington Gardens, adjacent to Hyde Park and whose overall area of 625 acres is greater than the Principality of Monacco!
So next time you miss your train or there is a cancellation or you just want to explore, just venture out.
Tags
outdoor
, Greenspace and Wildlife
, family
, Winning West
, Paddington
Recent Reviews
There are no reviews yet for this Triptoid.