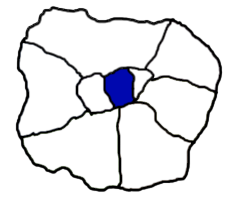 PIN

Pop Art Sushi
Art and Sushi
For anyone interested in Pop Art and Sushi, this place is a must. It is the wonderful creation of Leandro and Irina where the diner can enjoy sushi made from the finest ingredients and gaze upon some fantastic artwork at the same time. Eating sushi inside a pop art gallery may seem a little random but it does work. The staff here are very welcoming and the sushi is excellent. Guests will be treated to a warm and gracious welcome with excellent food and sake presented with an attentive, thoughtful and smiling service throughout against a subtle 80s-ish soundtrack.
The Story
Close to the birth-place of Charlie Chaplin, this is actually the first art gallery in a rapidly evolving Vauxhall. Born out of our love for pop art, Italian wines and sushi, Pop Art Sushi has become a unique meeting point where compelling pop art meets fine sushi. The owners of this family run business have travelled the world experiencing different ways to prepare sushi and have created a memorable venue.


Tags
Alcohol
, Food
, Culture
, The Southbank
, The Striking South East
Recent Reviews
There are no reviews yet for this Triptoid.