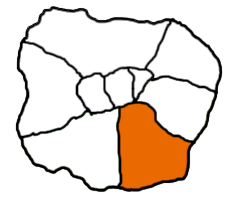 PIN

The Old Operating Theatre
A Unique Insight Into Into London`s Medical Past
This is a highly interesting and unusual museum for curious visitor to London. Museum perhaps does this venue scant justice as it provides a fascinating insight into the City`s medical past. It dispenses education, entertainment and interest in equal measure and occupies a unique position close to London Bridge and the famous St. Thomas` hospital in the borough of Southwark.

The museum brings to life many of the groundbreaking advances of curative science that was pioneered in or close by to this location.

The stories of surgery in the early 19th Century, great operations, the introduction of anaesthesia and the groundbreaking medical pioneers are told with great aplomb against a background of authentic equipment and clothing.




















History
The Old Operating Theatre was originally part of St. Thomas's hospital (one of London's oldest). In 1862, the Hospital moved from it's ancient site in Southwark to London Bridge and it's operating theatre in the attic of St. Thomas Church was sealed and hidden for almost 100 years. It was rediscovered in 1956, restored and opened as a museum in 1962 where it can be seen today in its preserved and original condition.

This venue is steeped in history that had a lasting effect on the modern world. During the early 1500s, Southwark was a thriving community where St. Thomas' Hospital was at central. The grounds housed the Southwark School for Glaziers whose products survive to this day - notably in Kings College Chapel, Cambridge. In 1537, the first complete edition of the Bible in English was 'imprinted in Southwark'.

After Henry V111's dissolution of the monasteries, the hospital was closed as part of his reforms, but later purchased and repaired by the City of London. An ongoing programme of repairs by various benefactors kept the hospital in good order until 1862 when it was moved to make way for a railway line to Charing Cross.


The Herb Garret (attic)
Visitors should also take in the Herb Garret (attic). When St Thomas' Church was rebuilt in 1703, it had an unusually large Garret in the roof space. This was used by the St Thomas' Apothecary to store and cure herbs. Much later in the 1970s when the Museum was being restored, 'dried' poppy heads were found in the rafters and hooks, ropes and nail holes in the roof. Poppies were used to prepare opium and were a very important medicinal plant.
At the original hospital, vast quantities of herbs would have been purchased from a visiting 'herb woman' and there was also a botanic herb garden for creating 'organic' home-grown remedies.
How to get there
The Museum is a stone's throw from London Bridge Station and (depending where you are coming from), a brisk 20ish minute walk from Waterloo (along the Southbank) or just walk over London Bridge from the Bankside. If you get lost, just look up and you will see the Shard - just head for there.
Twitter Feed
Tags
Southwark
, Museum
, Culture
, close to river
, Historical Event
, The Striking South East
Recent Reviews
There are no reviews yet for this Triptoid.