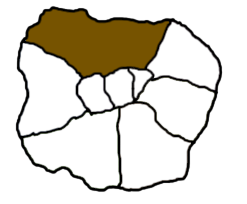 PIN

All Ages Records
London`s Independent Punk & Hardcore Record Shop
All Ages Record is an independent Punk & Hardcore record store located in Camden Town, London, since 2003. They have CDs, vinyls, DVDs, T-shirts, fanzines, books, patches & badges and more. Visitors can also buy tickets to punk concerts in London here.
History
All Ages Records is one of the best known punk and hardcore record store in London. They attracts a very specific kind of customer, with their range of things dark and heavy, from the '70s to the present day.
Opening Hours
Open every day from 11:30am to 6:30pm, including bank/public holidays.

Triptide Thoughts
Nice little shop with a lot of choices.
How to get there
The best way to get there, is by going to the Camden Town tube Station and from there it's 4 minutes walk.
Tags
Indoor
, Shopping
, Magnetic North
, Book shops
, North West
Recent Reviews
There are no reviews yet for this Triptoid.