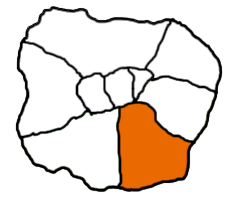 PIN

Anise Gallery
An art gallery near the London Bridge
Based in a former spice warehouse in Shad Thames, Anise Gallery has been promoting the intrinsic link between contemporary art and architecture since its opening in 2012. During this time the space has been host to various media including installation, photography and video work, conveying the 'architectural' in all its forms. The gallery space itself embodies this ethos in its physical appearance as directors Jacquelyn and Joseph have ensured that original features of the warehouse have been conserved and revealed.



The gallery works closely, both in the sense of shared space and interest with architectural illustrators AVR London. The two companies often collaborate on projects and exhibitions.




Biography of the Director
Alongside its curated exhibitions, the gallery regularly participates in London's main architectural events of the year such as the London Festival of Architecture and Open House London. They are also collaborating with the RIBAJ on their Eyeline Drawing Competition for the second year running and hope to continue to be an integral part of the competition. Their annual summer graduate show, a select exhibition of works from recently graduated art students, has been featured in Time Out and London Live and forms.
The exhibition is now in its 5th year.

How to get there
The gallery is located along historic Shad Thames just past the Design Museum and opposite Conran's head office. It is situated near to Bermondsey Street, the home of the Fashion and Textiles Museum and White Cube and within 5 minute walk of the fantastic Maltby Street Market.
Tags
Culture
, London Bridge
, The Striking South East
Recent Reviews
There are no reviews yet for this Triptoid.