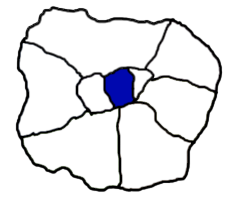 PIN

BAPS Neasden Temple
A vibrant Sanctuary of Hindu worship
BAPS Swaminarayan Sanstha is an accredited and respected organization. It has won international recognition for its activities, and also built up goodwill amongst all the communities that it interacts with.




History
History
The Mandir and Haveli were built and funded entirely by the Hindu Community and this project took 5 years to be completed. BAPS Shri Swaminarayan Mandir is the first largest authentic Hindu temple built outside India. The main god of Neasden Temple is Swaminarayan. Swaminarayan has dedicated his life to travel and pilgrimage to make his religion and culture known.
Neasden is a traditional temple of Hindu worship that was designed and built entirely using traditional methods and materials. The construction of this Temple started in August 1992 and was completed in only two and a half years. The sections of the temple were built, embellished and carved in India with white Italian marble and stones from Bulgaria. The different sections of the temple were finally sent to London to be assembled.
Its exterior facade is magnificent, its pillars, domes, and columns are covered with white marble with deep details. Its interior is very colorful with beautiful patterns.
This temple represents faith and sacred beliefs.This temple has an exceptional architecture.
This temple is a testament to the multiculturalism of the city of London.The Neasden Temple is the ideal place to escape from the tourist atmosphere. Before they can enter the temple, visitors have to deposit our belongings in a room in front of the temple. Then we have to pass a checkpoint. Then, when visitors enter the temple, they have to take off them shoes and put them in a special place to put them shoes on to be able to visit. They can keep our socks on. All visitors are also asked to respect the dress code. The Neasden Temple is open every day from 9am to 6pm. Admission is free, visitors can also visit the museum inside the temple for only 2 pounds.
Opening hours
Open to the public from 9.00am to 6.00pm throughout the year, including Bank Holidays.
Triptide thoughts
Stunning Temple ! So many colourful designs, and a peaceful atmosphere.
How to get there
The best way to get there is by going to the Swaminarayan Temple
Tags
Culture
, Indoor
, Shopping
, Libraries
, Book shops
, North West
Location
BAPS Neasden Temple, 105-119 Brentfield Rd, Neasden, , London, NW10 8LD
(View on Google Maps)
BAPS Neasden Temple
FREE
Recent Reviews
There are no reviews yet for this Triptoid.