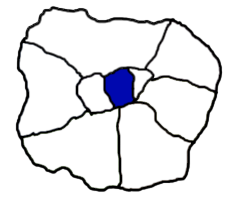 PIN

Big Apple Brixton
Great Brixton Hangout
The big Apple Brixton is a 70s/80s themed bar and it's the latest incarnation hails from Brixton`s rooftops. The entrance is free and you can drink, eat or just chill. An eclectic mixture of 80's music, funk & soul, hip & hop/RnB and house music is always on tap but you must be 18 or over to get in. There is a very funky club part and a space for dining to a New York theme.
How to get there
Take the bus number 35 and get off at Moorland Road and then walk 4 minutes or take the bus number N133 and get off at Brixton Road/Brixton Police station and walk 7 minutes to get there.
Triptide Thoughts
A fantastic and original place to visit in one of London lesser known hot-spots
Opening times
Open Tuesday and Friday from 6pm to 12pm and the Saturday from 4pm to 12pm;
Tags
Alcohol
, Food
, Drinks
, food and drink
, The Beautiful South-West
FREE
Recent Reviews
There are no reviews yet for this Triptoid.