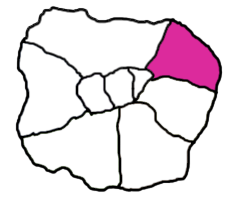 PIN

Brixton Market
exotic market
Brixton Market is a street and covered market in the centre of Brixton, south London, offering products from around the world. At the market, you will find a wide range of foods and goods from around the world, but is best known for its African and Caribbean produce, which reflect the diverse community of Brixton and surrounding areas of Lambeth.
History
The Market began in the 1870s, Electric Avenue, which is part of the street market was the first shopping street in the United Kingdom, which was lit by electric lights in 1888.
TripTide Thoughts
Good atmosphere and a lot of exotic produce and organic tropical foods.
Opening hours
Sunday Closed
Monday 08: 00-18: 00
Tuesday 08: 00-18: 00
Wednesday 08: 00-15: 00
Thursday 08: 00-18: 00
Friday 08: 00-18: 00
Saturday 08: 00-18: 00
How to get there
Take the Victoria Line to Brixton and take a brisk 2 minutes walk.
Tags
Food
, Indoor
, Shopping
, outdoor
, The Beautiful South-West
Shared Collections
Events
Recent Reviews
There are no reviews yet for this Triptoid.
Shared Collections
Events