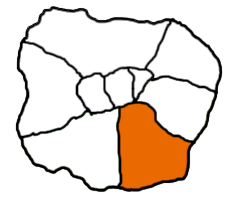 PIN

Cadence Performance
Cycle with confidence
Cadence Performance is a cycling centre with a difference, based in Crystal Palace. Thanks to great knowledges of the team, this place will help you to improve your cycling experience, whether your are a professional or just get on the road to have fun. The staff at Cadence Performance have experience in everything that turn around bike and cycling and will know how to help you. Cadence Performance also run training camps and coaching courses to help customers to get some experience-in biking.



You can also head into the inside coffee to enjoy a drink and something to eat after a long biking session.
TripTide thoughts
Great shop and a good selection of snacks, coffees, smoothies and food plus cycle shop, workshop and spin/yoga classes. Not just for cyclists !
How to get there
Nearby overground stations : Crystal Palace
Nearby bus stops : Crystal Palace Park, Anerley Hill / Crystal Palace and Westow Hill
You can park your car in nearby streets.
Tags
Coffee
, Food
, Indoor
, Shopping
, food and drink
, The Striking South East
, Bike
Recent Reviews
There are no reviews yet for this Triptoid.