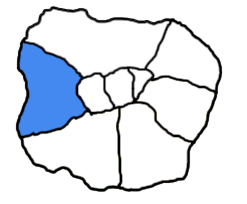 PIN

Clifton Nurseries
Little Venice's Most Luxurious Nursery
The nursery is a hidden gem in every sense, tucked away since 1851 between two houses on the residential Clifton Villas. Even if you are not are gardening enthusiast this place warrants a visit. Entry from the beautiful stucco mansions of Little Venice provides visitors with a fitting access point to 'horticulture heaven' via a drive lined with potted topiary. Not is it memorable for its looks because the staffs are highly knowledgeable and provide a plethora of good advice. There is a large hothouse that is home to an array of cacti, succulents and tropical plants as well as a massive shrub and perennial section. There is also a nice shop replete with tools, books and ceramics.


The Quince Tree Café
Visitors in need of refreshments after a rummage through the undergrowth will find The Quince Tree Café is nestled within the grounds of Clifton Nurseries – an oasis of calm and tranquillity in surely one of the most tranquil spots in Little Venice. They offer a selection of patisserie, savoury treats, freshly squeezed juices, coffee and brunch as well as afternoon teas. Their regular menu changes on a seasonal basis ensuring that they bring you a wide variety of dishes for the time of year.
TripTide Thoughts
A lovely little oasis of peace - a decent cup of tea
Tags
Shopping
, family
, The Green West
, Winning West
from
£5.00-500.00

per plant
Recent Reviews
There are no reviews yet for this Triptoid.