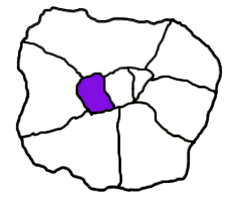 PIN

Coram's Field
London's Philanthropic Park
Unusually, this park is open only to children and young people – adults are allowed in if accompanied by a small person. (under 16). It is located in the heart of East Bloomsbury and the park combines an exciting mix of activity equipment for all ages. It has a large adventure play area including a zip wire, a witch's hat swing and (possibly) the largest slide in town. There is also a sensory and music area, and a wheelchair-friendly play area. Look out for the two large sandpits (open all year round) and a paddling pool (open during Spring and Summer) It is a non-smoking site and no alcohol is allowed. Visitors should check out the City Farm, Wildlife Park and nearby Foundling Museum.
History
The park is named after Captain Thomas Coram, a philanthropist, who created the adjacent London Foundling Hospital to look after London's many unwanted children in Lamb's Conduit Fields, Bloomsbury. It is said to be the world's first charity and much needed in the appalling squalor of Georgian London. Coram was appalled by the plight of the families and the many homeless children living on London's streets. In 1739 he received a Royal Charter from King George II to establish a "hospital for the maintenance and education of exposed and deserted young children." In the 1920s the hospital was moved outside London and the land was sold to a developer who bulldozed building - leaving only a single storey of collonaded Georgian buildings. After a successful local campaign, the land was eventually turned into the city's first public children's playground.
Opening Times
9am – dusk:
Mon – Sun

TripTide Thoughts
Thoroughly enjoyable visit for the 'litluns'. Nice playgrounds for different ages and a few rabbits and goats eager to make new friends.
Tags
outdoor
, family
, Downtown Westminster
, Child Friendly
, Bloomsbury
Location
Coram's Fields , Guildford Street , London , WC1N 1DN
(View on Google Maps)
Children's Park in Bloomsbury
FREE
Recent Reviews
There are no reviews yet for this Triptoid.