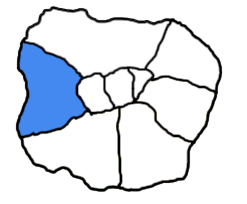 PIN

'The Defectors Weld' Pub
A top 10 CAMRA pub in West London
"Genial and gladdening is the power of good ale, the true and proper drink of Englishmen. He is not deserving of the name of Englishman who speaketh against ale." – Lavengro, George Borrow (1803 – 1881).








It is easy to find a nice pub in London; it's probably around the corner from your hotel, a short walk away or even underneath someone's flat. With great range of choices, comes great responsibility to offer something out of ordinary. Our TripTide team found just the right place on the corner of Shepherd's Bush Green. The 'Defectors Weld' pub, which takes its name from when a KGB defector, a member of a Cambridge spy ring visited from the nearby BBC studios.
'The Defectors Weld' is a unique find in Shepherds Bush, perfect for evenings out to enjoy a great selection of beers and a Bloody Mary to restore things on a difficult Sunday morning (the Sunday menu includes the ultimate hangover cure in the form of their legendary Roasts).
Drinks
'The Defectors Weld' was nominated as one of the West London CAMRA top 10 pubs of the year 2011-2015 and prides itself on providing a unique combination of quality beers, lagers and real ales. Catering to the more eloquent market, the pub offers a variety of classic cocktails adding their house specialties to the impressive list (West London Sour, The Defector…). An important detail to remember – 5-7pm Monday-Saturday and 5-11pm on Sundays, 'they offer 2 for 1 cocktails!
Food and Atmosphere
Homemade, British inspired pub food is created using the finest local produce and served with a combination of bar snacks from noon to 10 pm. Downstairs you will not be disappointed by the bar and seating area, which has the feel of a very British pub. But it is only when you venture by the red fluorescent sign leading upstairs (signposted 'The Snug Bar') that you sense its unique and eclectic nature. Old radio equipment, rusty typewriters and a deserted armchair combined with posters on the staircase creates a very unusual feel. Upstairs, the top bar is available for private hire, offering a £14 per person buffet menu and accommodating up to 70 people.
Tags
Alcohol
, Free WiFi
, Indoor
, West
, Drinks
, food and drink
, Winning West
, Paddington
Recent Reviews
There are no reviews yet for this Triptoid.