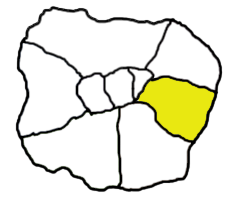 PIN

London Duck Tours
An amazing amphibious adventure
You can view the city by Boris bike, by `pied-à-terre` and now by London Duck Tours, a unique and quirky alternative to see the sights. It's an amazing amphibious adventure - just hop aboard one of the distinctive yellow vehicles, and enter the wonderful world of river-borne travel. The tour takes in all the sites and is accompanied by an entertaining (English) commentary, full of interesting stuff about the City. The tour`s highlight is splashing into the River and `motor sailing` past the Houses of Parliament, Big Ben and the London Eye.








The Duck itself is quite safe and secure; a relic from the Normandy landings in World War Two, it was rebuilt from scratch and modified to meet the stringent safety regulations. Originally built in 1942, this was the first vehicle to allow the driver to vary the tire pressure from inside the cab; tires could be fully inflated for hard surfaces like roads and less inflated for softer surfaces, especially beach sand. In 1944, thousands of these real-life Ducks were used during D-Day to bring supplies from ships to Normandy`s beaches (over 18 million tons of supplies ashore over 4 months), whilst also saving countless lives by transporting causalities to hospital ships. Each vehicle seats 30 passengers with the tour lasting approximately 75 minutes.








The tour is extremely informative full of facts, history and stories. You learn a lot, get a great overview of many of the major tourist sites and its provides visitors a good idea of the layout of the City from a completely different perspective.




The Route
This classic tour takes you around the beating heart of London – where royalty mixes with Parliament and Pageantry.
It starts with the City's millennium landmark, the London Eye. Then you are lead past the world famous Houses of Parliament, Westminster Abbey and the home of our current Prime Minister, 10 Downing Street.
Admire the immaculate soldiers and horses at Horse Guards Parade, then onto Trafalgar Square, a tribute to Britain's greatest sailor, Admiral Nelson. On to the refined roads of St James with its gentleman clubs, ancient royal Palace, shops fit for a King and the Hotel to top them all, The Ritz!

But still there's more...how about the head quarters of our Royal family, Buckingham Palace, Tate Britain, MI5 & 6 before the dramatic splashdown onto the Thames.

Tour duration
Approximately 75 minutes
Tags
Waterloo
, History
, close to river
, Adventure/Action
, The Southbank
, The Striking South East
from
£16.00-24.00

per person

For operational reasons you may be asked to transfer onto another Duck at the slipway before entry into the river
Recent Reviews
There are no reviews yet for this Triptoid.