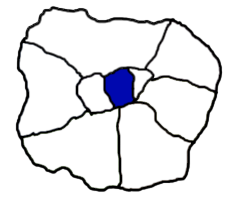 PIN

Electric Ballroom
A Famous Performance Venue and Indoor Market
The iconic Electric Ballroom is a dual purpose establishment. The two-storey building has two dance floors and four bars. The ground floor has a stage and full concert facilities that has hosted some of the best bands that London has seen. It is a place where musical history has been made and is a `must-see` venue for any students of popular culture. On weekends the building takes on a different persona and has an indoor market with about fifty stalls selling a variety of Camden-esque goodies.
History
In the 1990's the Ballroom's club nights became hugely popular, especially its Friday night goth disco Full Tilt which attracted people from all over the UK and beyond. Its alumni boasts a host of famous acts over the years. The story continues with the Ballroom still playing host to great acts new and old. The Electric Ballroom has plans to make many improvements and hopes to carry on building its musical legacy for many more decades to come.
Opening Hours
Friday : 10.30pm-3am
Saturday : 10pm-3am
Monday-Thursday : Closed
Sunday : Closed
Triptide Thoughts
Brilliant atmosphere and fantastic live music that lived up to its well known past
How to get there
The best way to get there, is by going to the Camden Town Station and from there it's 1 minute walk.
Tags
Alcohol
, Free WiFi
, Indoor
, Magnetic North
, North West
Location
Electric Ballroom, 84 Camden High St, , London , NW1 8QP
(View on Google Maps)
Electric Ballroom
Recent Reviews
There are no reviews yet for this Triptoid.