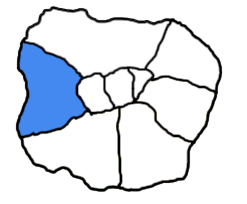 PIN

Fosters' Bookshop
Rare books, local history and first editions
This family-run bookshop has been a feature of Turnham Green village life since 1968 and continues to acquire and sell a wonderful collection of rare books and first editions. This tightly packed antiquarian store serves up a cornucopia of local history, Penguin paperbacks and illustrated children's novels.

Visitors to London looking for a unique 'book-worming' experience should get to this place where they can search or browse the stock of hard to find, out of print, used, and rare books. The shop has masses of uncatalogued stock and is certainly worth a visit to the area to delve into this excellent selection of books, none of which are probably less than a couple of decades old. The books are assembled in sections and although not labelled, the staff are very helpful and will assist browsers in finding what they are looking for.

TripTide Thoughts
The antithesis of the big London book factories - highly appealing.
Tags
Indoor
, Shopping
, Winning West
, Book shops
from
£2.00-20.00

per book

Rare book prices need to be requested
Recent Reviews
There are no reviews yet for this Triptoid.