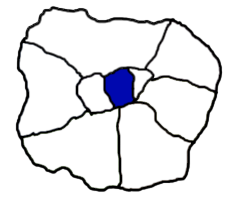 PIN

Go Ape
Go Walkabout in the Tree-Tops
Go Ape is an outdoor adventure company which runs Tree Top Adventures, Forest Segways, Tree Top Junior Adventures and Zip Trekking Adventures. The courses are made up of zip wires, rope swings, ladders, walkways, bridges and tunnels made of wood. There are Junior courses at a number of sites around the country designed for 6 - 12 year olds. There are also Segway scooters and mountain bikes for those who prefer to stay on the ground . There are four centres based in or around London




History

The company was founded in 2001 by Rebecca and Tristram Mayhew, after they were inspired by a tree-top adventure course in France, and has a contract with the Forestry Commission for courses on multiple sites. The first course opened in March 2002 in Thetford Forest, on the borders of Norfolk and Suffolk; it was the first self-belay tree top ropes course in Britain. The company's motto is "creating adventures, encouraging others to live life more adventurously." In 2003, the company won a Best Tourist Attraction award and has also won a number of other awards In 2007, it was shortlisted for the Best Norfolk Attraction award at the Tourism In Norfolk Awards.

In 2008 the company opened five new courses in Kent, Cumbria, Devon, Buckinghamshire and Staffordshire On May 8, 2010, Go Ape opened their first course in the United States at Rock Creek Regional Park in Rockville, Maryland In March 2015, a "Treetop adventure course" was opened in Wake County.

TripTide Thoughts
Absolutely brilliant and well worth the money for a good fun hour out in the open air. The staff are welcoming and friendly which contributed to a really enjoyable outing. We had a great time.. The safety briefing was really comprehensive, and the team appeared to be well trained and on the ball. Well worth the trip and the money


Tags
outdoor
, Greenspace and Wildlife
, Adventure/Action
from
£25.00-33.00

per person
Recent Reviews
There are no reviews yet for this Triptoid.