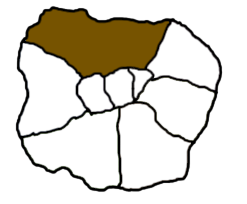 PIN

Hackney Flea Market
A fun and great experience
The Hackney flea market is a market where you can buy all kind of off beat stuff - particularly vintage. There are numerous high quality sellers and plenty of `creatives with some beautiful vintage and antique goods, and clothing. there are also plenty of new creations to provide this hall on Church Street with an incredible atmosphere. The friendly traders and general bustle make Hackney Flea market a great place to be on a weekend.
TripTide Thoughts
This is a flea market with a good atmosphere and a lot of friendly traders, Hackney flea market is a great place to go on a weekend.
How to get there
You have to take the victoria line and get off at Hightbury & Islington walking 1 minutes to get there .
Tags
Shopping
, Magnetic North
Location
Stoke Newington Church St Stoke Newington, London, United-Kingdom, N16 0AY
(View on Google Maps)
Hackney Flea Market
Recent Reviews
There are no reviews yet for this Triptoid.