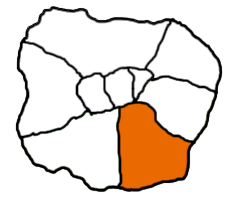 PIN

Hay`s Galleria
Historic and vibrant gallery
The Hay`s Galleria is a beautiful place to visit when you walk along the edge of the river Thames between London Bridge and Tower Bridge. A giant Victorian gallery with a great riverside view and also a vibrant tourist venue with shops, restaurants, a market, and an `interesting` Bronze statue commemorating the history of the place. A very impressive and compelling place to see.
History
The Hay's Galleria is named after its original owner, the merchant Alexander Hay in 1651. In around 1840 John Humphrey Jnr acquired the property and convert the brewery into a 'wharf', in fact an enclosed dock.

During the nineteenth century, the wharf was one of the chief delivery points for ships bringing tea to the Pool of London.

The wharf was badly bombed in September 1940 during the Blitz.

The progressive adoption of containerisation during the 1960s cause the closure of Hay's Wharf in 1970.

In the 1980s, with the increasing urban regeneration, was restaured and converted for commercial and touristic use.
TripTide Thoughts
I had here an exellent view of the Thames, the statue is very fun.
Opening hours
Monday 08:00-20:00
Tuesday 08:00-20:00
Wednesday 08:00-20:00
Thursday 08:00-20:00
Friday:08: 00-20:00
Saturday 08:00-20:00
Sunday 08:00-20:00
How to get there
Take the Jubilee line to London Bridge and take a brisk 3 minutes walk.
Tags
Alcohol
, Coffee
, History
, south east
, Art
, food and drink
, The Striking South East
FREE
Recent Reviews
There are no reviews yet for this Triptoid.