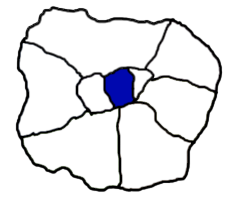 PIN

Imperial China
Authentic Dim Sum in the heart of Chinatown
Imperial China is situated on Lisle Street in Central London, just off London`s famous Chinatown. Since opening for business in 1993, with over twenty years of experience now, we have been a familiar sight in the area for many years. Imperial China is one of the largest Cantonese Chinese restaurants in the area, with the highest number of private rooms separated over three floors. Though in Central London, you are immersed in an atmospheric environment upon entry: Outside, a bridge situated over a carp pond, surrounded by rocky waterfalls; inside, a stylish environment complete with eight variously-sized private rooms. Each of these private rooms is fitted with karaoke functions, and is suitable for both private use or for corporate gatherings. The main restaurant itself can comfortably seat several hundred people, and is perfect for wedding-banquets or other celebrations. It is a wonderful place to go for a meal with friends, old and new.
Tags
Alcohol
, Food
, Indoor
, Theatreland
, food and drink
, Downtown Westminster
Recent Reviews
There are no reviews yet for this Triptoid.