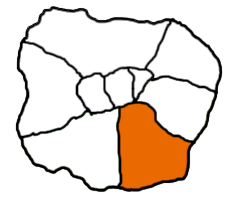 PIN

Kappacasein
Raclette Splendour in Bermondsey
Owner Bill Oglethorpe makes his Ogleshield cheese in Bermondsey, using a rich, unpasteurised, full-fat milk that gives the mature cheese its distinctive flavour. Based at Spa Terminus their dairy has been in production since 2008 and where they produce cheeses from a traditional 600L copper vat originally bought over brought over from France. They make their cheeses from raw organic, cow`s milk freshly harvested at the Common Work Organic Farm in Chiddingstone, Kent. The milk is collected during the morning milking, and processed, still warm from the cow, within 2 hours of collection. Their goal is to make cheeses that bring out the best qualities of the milk. You can find their wonderful produce on their stall at Borough Market, Southwark.
What to expect
About ten years ago this was a one-man operation but due to the high level of consumer interest the business has now expanded into a small Raclette factory. For the uninitiated Raclette is a Swiss cheese dish served with potatoes (only the waxiest will do) and pickles. The range has been augmented by the addition of some wonderful cheese toasties for the hungriest of visitors using 3 sorts of cheeses, onions and sourdough bread.


Where and when?
The Dairy is open for retail sales each Saturday between 9am-2pm and their stall can be found at Borough Market from Thursday and Saturday.
TripTide Thoughts
Wondrous Raclette and toasties – guaranteed to last less than a minute
Tags
Shopping
, market
, The Striking South East
Location
1, Voyager Industrial Estate, London, SE16 4RP
(View on Google Maps)
Small Raclette Factory in Bermondsey
Recent Reviews
There are no reviews yet for this Triptoid.