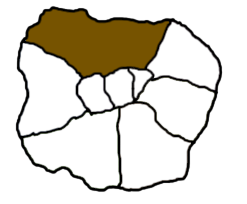 PIN

Lexi Cinema
More than just great cinema!
Located in the up and coming, but well established Kensal Rise area (first mentioned in 1253), Lexi cinema can't be missed – a small loft house with words 'I AM CINEMA. LOVE ME.' on its façade. Lexi represents something greater than any other London cinema so it deserves to be loved and admired. The UK's first social enterprise as an independent digital cinema, it donates 100% of its profits to the Sustainability Institute charity in South Africa and is fully staffed by passionate local volunteers.

The single screen boutique cinema gives you an exceptional opportunity to benefit charitable causes by simply enjoying a movie in a lovely environment. Even discounting the charitable aspect, the cinema is worth visiting for its quality sound system (considered as one of the best in London), unique screenings, comfy seats (donated by local cinema members) and the chandelier resembling the night sky designed by the artist Bruce Monro. Don't be surprised if you meet Sienna Miller, Daniel Craig, Paloma Faith, Rita Ora or Lilly Allen on your way to Lexi – these celebrities have visited the cinema and some of them are even considered local in Kensal Rise!
'We like to think we're improving the quality of life for everyone in our little corner of Northwest London and at the same time making a difference to the quality of life for a very different community on the other side of the world.' – Lexi Cinema




The Gallery Bar
The cosy Lexi bar is a perfect place to grab a drink and catch up with friends before or after screenings. Enjoy Lexi's Joe & Steph's gourmet popcorn, craft ales, micro-distilled spirits, wines and hot beverages – filter coffee, Fairtrade teas and a hot chocolate topped with cream and mini marshmallows. And all of it – for a good cause!
What's On
Lexi is known for its unique film listings – from mainstream to retrospective and world cinema. Classic movie seasons and special events such as the upcoming Metropolitan Opera events are definitely worth attending. Tickets for opera screenings cost £30, £25 for members and include a glass of fizz and bagels from Minkies, 'the coolest deli in North London' (Vogue Magazine). Also considering Lexi's sound system – events like these will not leave you disappointed.
Ticket Prices and Memberships
Lexi members get £2 off on all film prices, 10% off the bar, three free tickets and special free preview screenings. Early evenings from Tuesday to Friday, the prices vary from £10.50 per adult (members £5.50) and £7.50 (members £5.50) for concessions. From Friday to Sunday - £11 per adult (members £9), £7.50 for kids. As it is often quiet on Mondays, the prices are also lower.
SUMMER POP-UP CINEMA 'NOMAD'
Lexi cinema is also responsible for the summer season pop-up cinema called Nomad. Nomad is based on the same principle as Lexi – all profits go to charity, but locations vary popping-up all over London. Screening locations are usually chosen specifically to enrich the experience of open air movie theatre. Secret gardens, courtyards, hidden squares, royal parks, majestic museums, waterfronts and even cemeteries can be used for the next Nomad location! The venues offer amazing street food, pop-up bars, freebies and various competitions.
Tags
Alcohol
, Coffee
, Free WiFi
, Culture
, Indoor
, Magnetic North
, Art
, Drinks
, family
, food and drink
, North London
Recent Reviews
There are no reviews yet for this Triptoid.