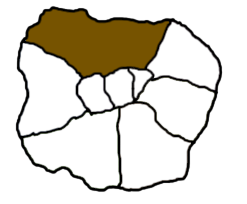 PIN

Lincoln's Patisserie
Get in on your bread bucket list
Lincoln's Patisserie is a family run Caribbean bakery and is almost 3 decades old. The head of the family Lincoln is the master baker and is supported by industrious support staff. Their products are freshly prepared in an open plan environment and visitors can see exactly what is going on and where everything comes from. The patties are unique, and all fillings are Halal and definitely Jamaican. They have a vast selection of cakes which are baked in-house on a daily basis.

What the locals say
The locals swear by this place and have been coming here for years for everything from patties to cakes. There is an (almost) endless supply of patties although the favourites ackee and saltfish have occasionally been known to run short. The coconut bread is also one to get on the bread 'bucket' list. There are plentiful varieties of cakes and pastries and toward the end of each year, the Christmas cakes are in high demand.
TripTide Thoughts
A hidden gem of a bakery for those visiting North London. Don't miss the carrot cake.
Tags
Food
, Shopping
, Magnetic North
, North London
Location
287 , Brettenham Road , Upper Edmonton London , N18 2HF
(View on Google Maps)
Exquisite Caribbean Bakery
from
£0.50-5.00

per pastry

there is a made to order list as well
Recent Reviews
There are no reviews yet for this Triptoid.