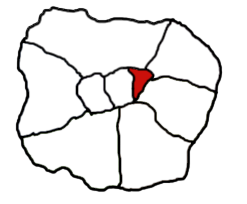 PIN

Little Venice
London`s own version of Venice
Little Venice is a scenic and affluent part of London, known for its canals and colourful moored boats.The area was originally used for the transportations of goods but today is London`s own version of Venice full of restaurants, shops, theatres, and pubs. Just a few minutes away from Paddington station it is easy to get to.




TripTide Thoughts
If you are up for a walk take a two-mile stroll to Camden Lock. It will take approximately an hour to complete and takes you along Regents Park and offers a glimpse of the London Zoo. If you aren't up for the walk, there is a water-bus that operates in the area.
How to get there
Take the District line to Paddington line and take a brisk 8 minutes walk or take the Bakerloo line to Warwick Avenue and take a brisk 5 minutes walk.
Tags
Food
, outdoor
, close to river
, food and drink
, Winning West
, Paddington
, theatre
Recent Reviews
"Riverside walk !"
Great for a walk, but it doesn't look like the real Venice.
Reviewed by sebastian 1 year ago