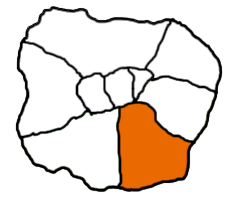 PIN

London Glassblowing
Displays and Glassblowing classes
London Glassblowing is one of Europe's most successful and longest running hot-glass studios, and has built a reputation for its particular use of colour, form and texture.
History
The Venetian islands whose earliest record of glass blowing dates back to 982, embarked on a unique period of decorative glass production that evolved over time to reach world renown and held for a period, a virtual monopoly in Europe. In 1291, the small independent art glass factories that started to flourish in Venice were moved to the island of Murano where they remain to this day. The Maggior Consiglio or Great Council ordered that the emigration of Venetian glass makers abroad was expressly forbidden and ordered this enforced relocation.

To ensure that the glassmaker's secrets were never revealed, harsh sentences were meted out to individuals who leaked secrets to foreign nationals, or left Venice without official permission. The Great Council even hired assassins to capture or kill artisans who left the island. Those that did leave were forbidden in their absence from ever working in the glass making industry of Murano again. However, someone did break the code and steal the secrets to spread the word of glass blowing and give us the London Glass Works, many centuries later.

About
Peter Layton, the founder started his professional artistic career as a ceramics instructor in Iowa in the United States and then later fell for the seductive charms of glass blowing. He founded London Glass Blowers 40 years ago where he has pushed the artistic envelope in terms of his innovative work. His creations are often 'themed' and inspired by other great artists like Monet, whose influence can be clearly seen in one of Peter's glorious recent series.

The venue itself is in Bermondsey on the South Bank of the Thames where visitors can come and browse to enjoy the jaw-dropping experience. An Aladdin's Cave awaits those fortunate enough to include this visit in their trip plan.

It operates as a co-operative but Peter Layton and his wife are in overall charge. They run one day beginners classes on hands-on creative learning (with follow-up classes) and there is plenty of repeat business from visitors (with a high proportion of women) from all over the world. Typically, groups of 6 people seem to work out the best and with comments from visitors like "this is the best thing I have ever done", it is no wonder that this is a major visitor attraction.
Tags
Southwark
, History
, Culture
, The Striking South East
Recent Reviews
There are no reviews yet for this Triptoid.