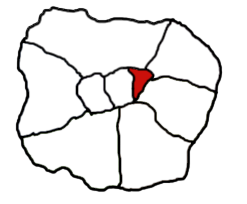 PIN

The London Metropolitan Archives
Everything you need to know about London`s past
The London Metropolitan Archives (LMA) is the largest authority record office in the UK and welcomes around 30,000 visitors a year. Their records cover over 900 years and include some of the most important sources for genealogical and academic studies in the Greater London area. They include the archives of the City of London Corporation as well as collections formerly held by the Guildhall Library's Manuscripts , Prints and Maps Sections.

The LMA is free to use and open to everyone providing visitors with all the tools they need to trace their family history or research the history of their neighbourhood. It provides a vast library of archived material via different media from maps, charts and diagrams stretching over centuries past or through a range of multi-media channels.

There is much more depth to the collections at LMA than just a library. There are detailed records of buildings, engineering projects, architecture and transportation including road, rail and waterborne transport.
History and Records
London Metropolitan Archives in its current form is essentially an amalgamation of four separate bodies. The first three were the London County Record Office, the London County Council Members Library and the Middlesex County Record Office, which merged in 1965 to form the Greater London Record Office and History Library (GLRO). The GLRO became London Metropolitan Archives in 1997, and took over the former Corporation of London Record Office (CLRO) in 2005.

The LMA holds a vast and diverse collection of archives, records, images, films and maps which can help researchers in all aspects of London's history to develop their knowledge. Some of the most important records held are from the Church of England parishes spread across the London area. From the records, genealogists can trace records of baptisms, marriages and burials as far back as records begin in many cases. These records can reveal more about localities and parish administration as well as individuals, and they hold many more records of religion as well.

The collections at LMA hold records of 1000 years of London Government with detailed records of buildings, engineering projects and architecture, and highways and transportation including road, rail and waterborne transport.

TripTide Thoughts
This is a marvellous resource of useful information traversing 3 millenia of London's historical records. Don't expect stainless steel, smoked glass and flashing lights but this is an amazing collection from which visitors can find out all sorts of information.
Tags
Free WiFi
, Indoor
, City
, Historical Event
, City Central
Location
40 , Northampton Road,, Clerkenwell, , EC1R 0HB
(View on Google Maps)
London Metropolitan Archives
FREE
Recent Reviews
There are no reviews yet for this Triptoid.