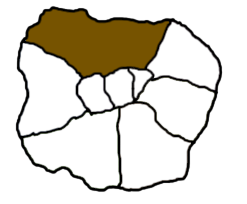 PIN

London Zoo
The Regents Park Fauna
Situated on the northern edge of The Regent`s Park, London Zoo houses a collection of 755 species of animals, making it one of the largest collections in the UK. It was opened in London on 27 April 1828 and was originally intended to be used as a collection for scientific study. In 1832 the animals of the Tower of London menagerie were transferred to the zoo`s collection.
History
ZSL London Zoo is steeped in history, having been set up in 1828. The site in Regent's Park is home to thousands of different species and some truly amazing animals.

It was the brainchild of Sir Thomas Stamford Raffles, who was also renowned for founding Singapore. For almost 20 years only fellows of the Society were allowed to access the Zoo for scientific study, until the doors were opened to the public in 1847 to help funding. There are a number of listed buildings around the ZSL site in Regent's Park, one of the most peculiar being the traditional telephone box at Penguin Beach, which is in fact Grade I listed. Other notable listed buildings include the old penguin pool designed by architect Berthold Lubetkin.

The roof of the old Casson elephant house depicts a herd of elephants drinking from a watering hole. Designed by Sir Hugh Casson, it opened its doors in 1965. ZSL's elephants were originally housed here before being moved to their new home in the countryside at ZSL Whipsnade Zoo. This is also one of the listed buildings at ZSLLondon Zoo. One of the few paintings, from life, of a dodo displaying its tail feathers resides in the ZSL library at Regent's Park. If you look closely, you can see the dodo in the bottom left hand corner of the image above. The collection of dodo paintings created by artist Roelandt Savery are particularly poignant as the species became extinct in 1681, around 63 years after the last painting was made. In 1865, ZSL London Zoo became home to an African bull elephant named Jumbo and was the inspiration behind the word now found in the English dictionary meaning extremely large. Growing to 11ft tall, Jumbo was quite a sight to behold and brought hundreds of visitors to the Zoo during his time here.

While writing the Origin of Species, iconic naturalist Charles Darwin visited ZSL London Zoo to study the first orangutan that lived here in March 1838. It was the first time Darwin had ever seen an ape and described orangutan Jenny in the following letter: "The keeper showed her an apple, but would not give it her, whereupon she threw herself on her back, kicked & cried, precisely like a naughty child. - She then looked very sulky & after two or three fits of pashion [sic], the keeper said, 'Jenny if you will stop bawling & be a good girl, I will give you the apple.' - She certainly understood every word of his, &, though like a child, she had great work to stop whining, she at last succeeded, & then got the apple, with which she jumped into an arm chair & began eating it, with the most contented countenance imaginable."

Jenny made a profound impression on Darwin and he visited her two more times at the Zoo, noting that she was "astonished beyond measure" when she saw her reflection in a mirror.




TripTide Thoughts
The zoo has most animals that you would expect from a good zoo – a plentiful variety of fauna – but perhaps not exhaustive. Let's face it the only place to see animals is in the wild but this comes a good 2nd. All habitats provide close up views, you can even walk through the lemur habitat. The guides re very passionate and obviously committed
How to get there
ZSL London Zoo is within walking distance of Camden Town and Regent's Park stations and short bus ride from Baker Street station.

Visitors are advised to check the services to these stations before starting their journey. For more information visit Transport for London's service update page .

Tags
Magnetic North
, Greenspace and Wildlife
from
£18.00-24.30

per person

Groups of 10+ paying visitors - receive a 15% discount on gate prices
Recent Reviews
There are no reviews yet for this Triptoid.