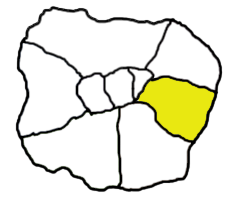 PIN

Moo Canoes
Adventure on the waterways
Moo Canoes was created in 2012 to make London`s waterways more fun for everyone. Visitors can kayak down the Thames in a bovine liveried canoe as part of this alternative sightseeing tour. A two-man vessel in `cow-like` black and white will be your river craft. The trip is suitable for beginners and no kayaking experience is necessary.

Moo Canoes with Thames 21, Poplar Union and The Canal and River Trust, using the fleet to enhance and protect the waterways. They have also helped found two community action groups, The Lower Regent`s Coalition and Friends of the Cut - there are regular friendly events and both welcome new volunteers.

Whether you plan on relaxing, racing, exploring or adventuring, the team will do everything they can to make sure you have a fantastic time.
Where & When
Your perfect route will depend on how long you'd like to spend on the water and how much of a challenge you're looking for! If you're unsure, our staff will answer any questions and help you choose when you arrive.​

The tandem kayaks are stable and durable - and not too heavy to carry around the locks. The open canoes are flexible and spacious, perfect for exploring from Hackney Wick, or for groups events at Poplar Union.

Hire times :
10am - 6pm
Saturdays & Sundays
April 15th - October 29th.
​
Special events, evening trips and group bookings can be arranged outside of these hours by contacting us.
TripTide Thoughts
We had a wonderful expedition down the London waterways with great instruction. The canoes are decorated like cows and very distinctive. Wonderful day out and would definitely return for another outing. Moo Canoes offer an outstanding experience. Their staffs were incredibly helpful and friendly. They provide all the gear you need at no extra cost. The price is very reasonable for the quality of the equipment. Overall, we had an incredible outing, having canoed for well over an hour before stopping for a riverside pub break.
Tags
outdoor
, close to river
, east
, Greenspace and Wildlife
, family
, wildlife
, Adventure/Action
, Docklands
, Exotic East
from
£34.00-80.00

per boat

2 people to a boat, rate depends on length of hire
Recent Reviews
"London water sports"
Loved it & barely got my feet wet
Reviewed by Chris 7 years ago