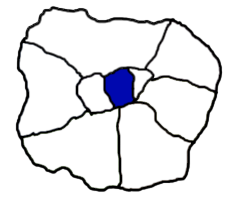 PIN

Norris's Restaurant & Bar
A perfect Piccadilly bolthole
Norris's Restaurant & Bar is a 'pop up' just off Piccadilly. It is tucked away in the St. James's Market area just off the Haymarket and provides a welcome watering hole in all the pizazz of the area. It is large and welcoming and plenty of room to sit and take it all in. Two grand pianos are testament to the fact that there is live music regularly. It's good for meeting friends, clients or just for a welcoming coffee in between shopping. The menu is decidedly Italian with a good wine list and bistro dishes are available lunchtime and dinnertime

Norris's is slap bang in the middle of Central London's theatre district and is a perfect meeting place for a pre-show catch-up with friends before moving on. Do not be put off by its ritzy exterior prices are good for the area and the staff are very welcoming. Arancini or Dolcelatte, fig & Pancetta pizza is a great recommendation

TripTide Thoughts
Great place, very welcoming & nice ambience
How to get there
Norris's Restaurant & Bar is a short-term residency - only two minutes from Piccadilly Circus, just off Haymarket, accessible to passing theatregoers but tucked away from busy streets.
Tags
Alcohol
, Coffee
, Food
, Shopping
, Theatreland
, family
, Child Friendly
Location
3 Norris Street, , St James's Market, , London , SW1Y 4RJ
(View on Google Maps)
Great Bar Restaurant in Theatreland
from
£15.00-50.00

per head

Beers start at £5.50
Recent Reviews
"Great Lunchtime Spot"
Loved this place & seemed to love us. Provided our restless toddler with a calming free pizza.
Reviewed by Peter 3 years ago