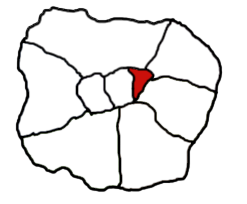 PIN

The Post Office
For Foreign Exchange and much more
For visitors to new visitors to London who might not be used to our more august institutions - we would like to introduce you to the Post Office. It is a public department that providing a public service and handles all our mail needs. The Post Office offers mail-related services such as acceptance and delivery of letters and parcels; the provision of post office boxes; and the sale of postage stamps, packaging, and stationery.
If you need to post your stuff home this is the place to go. It always does a very fine foreign exchange service at rates that are very cost effective.

Post Offices in Central London
One of the best, and newest Post Offices, in Central London, can be found in the Strand. It doubles up as a 'hardware' shop and customers can get all their ironmongery on the ground level and all their postage/foreign exchanges needs below ground.
TripTide Thoughts
Great store with good old-fashioned customer service. Great exchange rates - we will never cash our euros anywhere else.
Location
393 , Queensland House , The Strand , WC2R 0LT
(View on Google Maps)
Great Service from the Post Office
Recent Reviews
There are no reviews yet for this Triptoid.