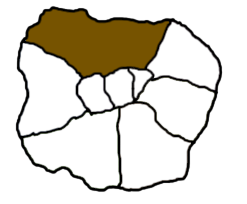 PIN

Primrose Hill Books
Fabled Local Bookstore
Primrose Hill Books is a local bookstore located 2 minutes from Primrose Hill Station. This is a family owned bookstore occasionally frequented by local authors Alan Bennett and India Knight and signed books can be found within the merchandise. Primrose Hill Books has a large stock of new books, used books and maps and can be found on Victorian terrace. Visitors can relax with a book in hand and have a great day? They might also enjoy a memorable view overlooking Regent's Parc and the famous London Zoo. Owners Jessica Graham and Marek Laskowski also host some interesting talks and readings.
Twitter Feed
Tags
Culture
, Libraries
, Book shops
Location
134 , Regent's Park Rd, Primrose Hill, London NW1 8XL, United Kingdom
(View on Google Maps)
Books Shop
from
£4.00-711.00

per book
Recent Reviews
There are no reviews yet for this Triptoid.