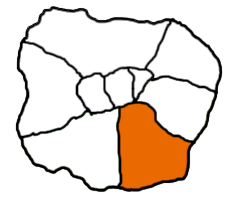 PIN

Prince of Peckham
A Royal Pub in Peckham
The Prince of Peckham is a new pub located in south London. This place has the local community at the leading edge and hosts events and workshops that celebrate culture of this area. In this place you can eat great jerk chicken, Caribbean roasts and stacks of wings. Every weekends, this place is open until 2.30AM and has an upstairs room with live music and DJ's playing disco, funk, hip hop R&B and afrobeats. This pub is also hosting private parties and special events such as birthday parties !
TripTide thoughts
Great place if you like dancing and want to party. It's also a nice place to eat good Caribbean food while being in a warm atmosphere.
How to get there
You can access to Peckham by going to Peckham Rye overground and national rail station, which is 9 minutes away by foot from Prince of Peckham. Clayton Road and Peckham Post Office bus stops are also less than 5 minutes away from the pub. You can also park your car in nearby streets.
Tags
Alcohol
, Food
, Indoor
, south east
, Drinks
, food and drink
, The Striking South East
, Toilets
, Music
from
£3.00-12.00

per person
Recent Reviews
There are no reviews yet for this Triptoid.