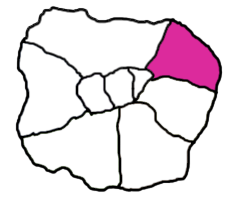 PIN

The Prospect of Whitby
Pubs & Pirates in the Docklands
An old and weathered pub on the banks of the Thames that is full of historic context and stories. Its wood panelling, dark corners and uneven stone floors help to make it one of the city's most atmospheric old taverns. Indeed, it seems hardly to have changed since the days of dock workers and deckhands - although the service is probably much better. The neighbouring old warehouses might have been converted by the endless process of gentrification but the pub still feels like the shadowy haunt of salty dogs, smugglers and pirates and the dangling noose outside is a fitting reminder of less enlightened times.
History
Its original name was The Pelican and its proximity to the river made it a popular venue for smugglers, river thieves, pirates and local criminals. Larger ships on the river used to have to berth in the middle of the Thames and have their goods transported to the banks by smaller boats manned by lightermen.

The many small boats coming in and out of the banks made this an ideal location for criminals to steal from ships, many of whom used the pub as a base. The pub was known locally at this time as the "Devil's Tavern" as its reputation was so bad and calling it "The Pelican" did not really describe its clientele very accurately!

In the early 18th century, the pub got its current name for the first time when it was rebuilt after a fire that burned down the original building. It is thought that the landlord at the time named the pub after a collier that used to moor on the bank outside on a regular basis.

The collier was registered out of the northern shipping port, Whitby, and was called "The Prospect". It moored at the spot so often that locals used to direct people to the pub by telling them to look for the pub next to "The Prospect of Whitby" and the name may simply have stuck.

Over the years, the pub has had some famous locals and visitors. The diarist, Samuel Pepys, used to drink here quite often. Samuel Johnson recommended that people come to the pub and to Wapping as the area had "such modes of life as few could imagine". It is thought that the notoriety of the pub and the surrounding area also attracted visits from Charles Dickens and the artists, Turner and Whistler. Both artists sketched views from the pub during their visits.
Triptide thoughts
We loved the old historic atmosphere here - but couldn't find any of the reputed ghosts though.
How to get there
10 minutes by walk from Tower Hill underground station.
1 minute by walk from the Shadwell Basin bus stop.
Tags
Alcohol
, Beer Garden
, History
, close to river
, City
, Drinks
, Exotic East
, Music
Recent Reviews
"drinks"
Reviewed by Sarah 2 years ago