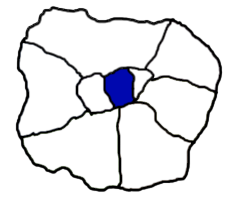 PIN

Queens Theatre
The Queen`s Theatre is a West End theatre located in Shaftesbury Avenue on the corner of Wardour Street in Westminster, London. It is a twin to the Hicks Theatre, now the Gielgud, which opened 10 months ahead of its sister.
History
The Queen's Theatre opened on the 8th of October 1907 with a comedy called 'The Sugar Bowl' by Madeleine Lucette Ryley. The Theatre was designed by W. G. R. Sprague and was one of two Theatres designed by him next to each other on Shaftesbury Avenue. The first was the Hicks Theatre (later the Globe and now the Gielgud) which opened in 1906 and then later the Queen's Theatre which opened in 1907. Both Theatres were built by Walter Wallis of Balham with frontages of Portland Stone on a site which was formerly an estate agent's premises, comprising of 35 to 49 Shaftesbury Avenue, and seventeen houses in Wardour Street, Rupert Street, and Upper Rupert Street, which is now called Winnet street.

The Queen's Theatre auditorium was built on the cantilever system and comprised of three levels, Stalls, Dress Circle, Upper Circle, and Gallery at the rear of the Upper, with a capacity of 1,917 but today the capacity is a more modest 989.
TripTide Thoughts
Remarkable theatre. Remarkable show!
Tags
Culture
, Westminster
, Theatreland
, West End
, Downtown Westminster
, theatre
Location
Queen's Theatre, 51 Shaftesbury Avenue, , London, , W1D 6BA
(View on Google Maps)
Queens Theatre
from
£30.00-150.00

per person
Recent Reviews
There are no reviews yet for this Triptoid.