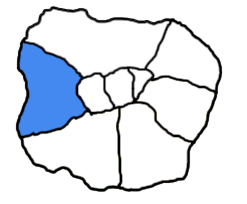 PIN

Shepherds Bush Market
Eclectic, authentic, diversity in West London
Shepherd's Bush market is an icon of West London where locals have shopped for a century. The two entrances to the Market are opposite the Shepherds Bush Market and Goldhawk Road tube stops on the Hammersmith & City line with some of the units in the arches under the tube line. The Market is open 9am – 6pm Monday to Saturday and has predominantly served local communities; as such, there are no expensive overheads reflected in the low prices.
What to expect
Numerous market stalls of various sizes and permanency offer locals everything possible ranging from foreign exchange, clothing, fabrics and haberdashery of all types and ethnicities to furniture, trinkets and souvenirs, luggage, pets and accessories to fresh produce including meat and fish.

Exotic fruits and vegetables abound including fresh turmeric; the active ingredient curcumin has been used in cooking for over 4,000 years and is widely recognised as having wonderful health benefits (World Health Organisation says that cancer rates in India, where it is a staple ingredient are much lower than the developed world). Also, the legendary and elusive Chow Chow (the two in one 'magic' vegetable) and yams are for sale! It is the perfect place to do some shopping or peruse and buy a unique and unusual gift on a low budget.
History
The Market was created in 1914. Nick, a director of E Mills & Son Ltd (traditional name) is the latest member of a family based business set up and trading from the same site since 1918. Over the years, Nick remembers the market as being English, Jewish, Asian, Caribbean and more recently Afghan.

In 2014, a Compulsory Purchase Order to redevelop the Market was overturned and the Temporary Market Area (pop-up market with containers to provide temporary sites for traders during the redevelopment), which is yet to be occupied is a reminder that expected outcomes are never certain or as quick as expected. Nick's business provides flooring for films and TV including the Bond films and Downton Abbey, a reminder of the extent to which businesses that appear standalone are quite firmly entrenched in the local communities they serve.
How to get there
Best way to get there is by tube - take the Hammersmith and City line and get off at Shepherds Bush Market and you are there
Tags
Shopping
, food and drink
Recent Reviews
There are no reviews yet for this Triptoid.