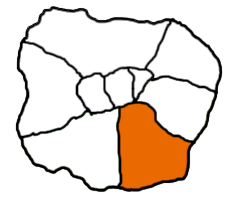 PIN

Shortwave Cafe
When art and food are mixed to perfection
Located in the South East of our beautiful city, Shortwave is a unique cafe because of its unique concept. While you drink your crafted beer, you can admire some paintings on the walls that were simply made to be bought. Basically, it's a gallery. But there's much more! With a name like this you would probably think that they only serve drinks, well, they also give you the opportunity to try their pizzas.

Are you going there in the morning? Not a problem, Shortwave has everything you need. From 'pains au chocolat' to croissants, you will definitely find ultimate happiness and spend a great time in this cafe-gallery-restaurant-bakery. It is a very special place.
Triptide Thoughts
A great cafe like you will never see elsewhere. Their unique combo concept is unlikely to be seen elsewhere.
Twitter Feed
Tags
Alcohol
, Coffee
, Free WiFi
, Food
, south east
, Art
, Drinks
, food and drink
, London Bridge
, The Striking South East
, Gallery
from
£1.40-50.00

Per product
Recent Reviews
There are no reviews yet for this Triptoid.