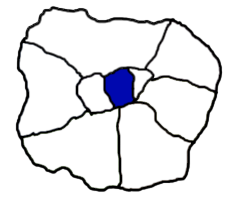 PIN

Tally Ho Cycle Tours
Guided sightseeing on two wheels
Award winning Tally Ho Cycle Tours are there to guide you through the most iconic city sites with proper English made bikes and an enthusiastic guide. The secrets of London will be revealed and you will be dipped into the local culture.
The making of Metropolis
Old City Tour is the one of the three amazing tours that includes the most history, tales and secrets. The guide will show you the both old and new side of London, sites of ancient Roman walls to the iconic set of Harry Potter's Leaky Cauldron. You are granted to be eft bedazzled.
Tweets
Tags
Alcohol
, Culture
, outdoor
, close to river
, City
, Theatreland
, family
, Adventure/Action
, Tours
, The Southbank
, Child Friendly
, Transport
, Bike
, walks
, Sport
Location
172 Westminster Bridge Road, Waterloo, Station: Lambeth North, SE17RW.
(View on Google Maps)
All bike tours meet & end at The Walrus Bar & Hostel
from
£35.00-45.00

per tour

Tours last 3.5-4h including breaks
Recent Reviews
There are no reviews yet for this Triptoid.