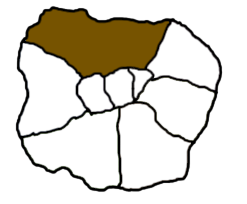 PIN

The British Library
A Great British Institute
The British Library is the national library of the UK. Every publication produced in the UK and Ireland has a copy sent to the British Library – an institute that has garnered a collection of more than 150 million items to which some 3 million new items each year. It is also free and the public can apply for access to the reading rooms, or just go and explore the permanent and temporary exhibits in the John Ritblat Gallery. The library contains some of the most famous written and printed items known to civilisation where they are displayed. Visitors can see, works of literary art such as Shakespeare's first Folio, Handel's Messiah, the Gutenberg Bible, early drafts of the Magna Carta, the Beatles' manuscripts and the Lindisfarne Gospels. It includes books, journals, manuscripts, maps, stamps, music, patents, photographs, newspapers and sound recordings in all written and spoken languages.


History
The origins and foundations of this wonderful library was established in 1753. A donation was given to the library from the Royal book collection of King George III to the library in 1827 and housed in this first public museum. For over 200 years the collection was enhanced, added to and ultimately became known as the British Museum library in 1973.

During the library's history from 1700's onwards many developments and changes have occurred. Today it is one of the worlds most visited national libraries and its collection contains million's of text book, journals, rare manuscripts, maps, encyclopaedias, newspaper collections, ephemera and resources available on-line

Opening hours
Monday - Thursday
09:30 - 20:00
Friday
09:30 - 18:00
Saturday
09:30 - 17:00
Sunday
11:00 - 17:00

TripTide Thoughts
A shining light and a beacon to which great libraries should aspire – fresh, relevant and an institute of huge gravitas. It should really be know as the Great British Library. Visitors to London will be awe-struck.
Tags
Free WiFi
, History
, Food
, Museum
, Culture
, Indoor
, Magnetic North
, North London
, Child Friendly
, Libraries
FREE
Some Exhibitions Are Chargeable
Recent Reviews
"What a great gallery"
The British Library's gallery has a part dedicated to The Beatles which I absolutely LOVED.
Reviewed by Alizée 4 years ago
"Awe-Inspiring"
Went as a visitor to an exhibition and returned as a card carrying 'Reader'. A beautiful and wonderful establishment .
Reviewed by Peter 5 years ago