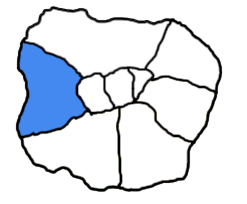 PIN

The Garrick
Top West End Plays in a Theatrical Splendour
The Garrick Theatre is located on Charing Cross Road in London`s West End. The theatre is owned and operated by Nimax Theatres and has 718 seats over three levels. With its deep crimson walls and Greek-inspired circle decor and pillars, the theatre is a well-preserved architectural site in its own right. It is easy to marvel at its splendour with its three-balconied Italianate styled auditorium and pale veined marble, cream and gold décor and visitors can easily be distracted from the on stage action.
History
Opening in 1889, The Garrick Theatre has hosted a huge variety of productions over the years and is renowned for housing comedies and melodramas. It was originally financed by playwright W. S. Gilbert and named after David Garrick, one of the most influential Shakespearean actors. The Garrick Theatre was designed by Walter Emden alongside consultant C.J Phillips who had the challenge of building the theatre over an underground river. The original Gallery level which gave the theatre a capacity of 800 is closed and the theatre now seats 732 people. A proposed redevelopment of Covent Garden in 1968 put the future of the Garrick in jeopardy, but a campaign by Equity, the Musician's Union and various theatre owners secured its future. In 1986 the theatre was acquired by the Stoll Moss Group and the gold leaf auditorium was restored and in 1997 the front of the theatre was renovated. The Garrick is a Grade II listed building.

In 2000, the Garrick became a Really Useful Theatre after Andrew Lloyd Webber bought Stoll Moss Theatres Ltd. Nimax Theatres Ltd purchased the Garrick in 2005, and the theatre has since become one of the five playhouses owned by Nica Burns and Max Weitzenhoffer, including the Apollo, Duchess, Lyric and Vaudeville theatres.

TripTide Thoughts
A lovely venue which is close to transport and restaurants and cafes so makes for an easy journey. Choose your seats wisely as this is a reasonably small old style theatre with lots of charm. You might feel the odd rumble of the Tube, but as everyone knows the theatre is built above Charing Cross
How to get there:
Head straight up St Martin's Place until you reach Charing Cross Road and the Garrick is on the right. Alternatively, if travelling from King's Cross St Pancras, it is a twelve minute journey on the Piccadilly Line to Leicester Square Underground and then a two minute walk to the Garrick from here. If you are coming in from Outer London – Charing Cross is your best bet for a train terminal.
Tags
Culture
, Downtown Westminster
, theatre
Location
The Garrick, Charing Cross Road, London, Charing Cross Rd, London WC2H 0HH
(View on Google Maps)
The Garrick Theatre
from
£19.90-102.00

per person

Seats subject to availability
Recent Reviews
There are no reviews yet for this Triptoid.