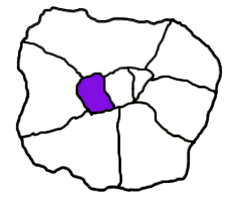 PIN

The John Snow Pub
Amazing historical event occurred just outside
The façade of the pub is new but the old British charm is still here. With many rooms and places to drink it can be classified as a good old fashioned Soho-ian boozer. It has a very good value menu and serves Sam Smith's beers.
History
Even though the name of the pub makes one think about the popular TV series "Game of Thrones " the name holds far greater significance in historical terms. It is actually named after teetotaller Dr. John Snow who made medical history when he proved the connection between infected water supplies and cholera. In the mid 19th century over 53,000 Londoners succumbed to the disease after multiple outbreaks. During on epidemic Snow discovered that the victims all used the same water pump. At the time many believed that cholera was an air borne disease (not water borne) and after Snow had the pump disabled the epidemic immediately receded earning him a place in history. Today the place of the original pump is marked by a dull, pink kerbstone which can be found just outside the pub.
Triptide thought
No matter what the season this pub is always a great choice to enjoy a beer. Just go to the pub and you will see what we mean. Fun is coming !


How to get there
Located in the area of Soho

By London underground : Not far from the Piccadilly circus which is served by the Piccadilly line and Bakerloo Line : about 3 minutes to get there

By Bus : (Station L) beak street/ Hamley Toy Store routes 12 , 139 about 2 mn


Tags
History
, Food
, Culture
, Drinks
, Downtown Westminster
, Toilets
Recent Reviews
There are no reviews yet for this Triptoid.