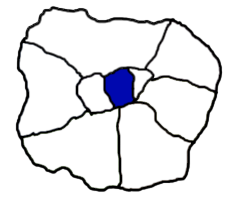 PIN

Kingsway Hall Hotel, Covent Garden
Spacious elegance in a superb central London location
Traditional, well-appointed, deluxe 4 star hotel where Pavarotti once sung.
Overview
One of the few central London hotels still privately owned, the Kingsway Hall is designed to be a 'home from home' providing luxurious accommodation within a three minute walk of Covent Garden. Kingsway Hall is traditional, elegant and classical with a tinge of modernism expressed in the numerous pictures and prints adorning the walls.

From the turning circle, which is perfect for a limousine drop off, you will be warmly greeted by one of the very friendly Concierge who can answer every conceivable question about the neighborhood and help you with your luggage. You then enter a modern well-furnished atrium flanked by the elegant Harlequin restaurant and the cozy Tempo bar. Whilst a large hotel, there is still a sense of intimacy, a sense of community.

History
Originally built in 1912 as a Methodist Church, its' reputation as having the finest acoustics in London resulted in it becoming the most sought after recording venue for orchestral music in England; the London Symphony Orchestra made over 400 recordings in five decades. It was also pivotal to EMI and Decca Records in their early days: EMI still used it after construction of their own (now world famous) recording studios in Abbey Lane (where over 90% of all Beatles tracks were recorded).

Kingsway Hall was the first to capture the voice of Luciano Pavarotti in a 1964 EP entitled 'Favorite Italian Arias'. In 1972, Turandot, Puccini's last opera with some of his most enchanting and memorable music was recorded here with a star cast of Pavarotti, Montserrat Caballe, and Joan Sunderland… In 1998, the site was purchased and re-developed into a four star deluxe hotel.

The Rooms
With some of the most spacious accommodation in central London, the 170 rooms and suites at Kingsway Hall are the perfect destination for business and holiday travelers. Each room is perfectly appointed with traditional mahogany furniture, a minimum of two armchairs in addition to a desk area for convenient room working.

A peaceful nights' sleep is the Hotel's primary objective, which is achieved through tasteful décor, ambient lighting, comfortable beds, soft towels and luxury toiletries (Molton Brown in deluxe rooms upwards). These are supplemented by drink making facilities, a mini-bar and complementary Wi-Fi.

Room sizes range from 20 m² for a standard room up to a luxurious 37m² for a suite. A stay with the Kingsway Hall Hotel is like having your own private residence, but within a quiet, relaxing city retreat.

The Harlequin Restaurant and Tempo Bar
The Harlequin Restaurant provides sumptuous sophisticated dining within the elegant and relaxed setting of the Kingsway Hall Hotel. The menu frequently changes and includes the freshest ingredients, expertly prepared, complemented by an extensive wine list all served by friendly waiting staff. Elegant afternoon tea is also served including a mouth-watering array of delicate cakes, pastries, sandwiches and homemade scones with champagne, orderable in advance for an extra sense of occasion.

The Tempo Bar offers friendly service all day and is ideal for meetings and evening drinks. Happy hour is between 5-7 pm where two cocktails are £12. Additionally, there is a wide selection of drinks including Italian coffee, speciality beers and wines. The bar menu features classic sandwiches, light meals and hot and cold sharing plates.

The Facilities
Kingsway Hall has an aerobic fitness area, an exquisite marble effect whirlpool (where you feel a million miles away from central London!) and steam rooms. Additionally, there is a business centre with 10 meeting and event rooms, all named after famous poets like Keats and Shelley; these can accommodate up to 150 delegates.
Locality
Superbly located in central London, the Hotel is in a safe convenient part of town and walking distance from lots of attractions. Within spitting distance (2 minute walk) are the tube stations (Holborn and Covent Garden) and undiscovered gems (Lincoln's Inn Fields with its iconic museums, the Temple Church made famous by the Da Vinci Code).

Within a 5 minute walk (or less) is the world famous Drury Lane (Theatre Land), tourist highlights like Oxford Street, Piccadilly Circus, Leicester and Trafalgar Squares. Within a 10 minute walk is the glorious Thames (walk across on Waterloo Bridge), St Paul's Cathedral and the world leading British Museum to name but a few….

Tags
Accommodation
, Theatreland
, food and drink
Location
66 Great Queen Street, Covent Garden, City of London, WC2B 5BX
(View on Google Maps)
the-kingsway-hall-hotel
Recent Reviews
There are no reviews yet for this Triptoid.