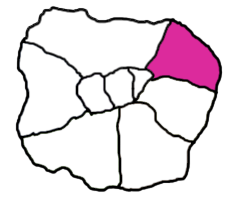 PIN

The Local Honey Man
The Secret Life Of Bees ( in Walthamstow)
Local Honey Man is London's biggest bee farmer with over 250 hives across the city and the UK. Their bees produce pure 100% raw, unpasteurised honey. It comes straight from the beehive straight to the jar with nothing added and there is no processing which is just how nature intended it to be.

The Local Honey Shop was established in 2011 by a passionate British bee-keeper called Curtis. After learning how to "bee keep" by his uncle when he was younger, he decided to follow his path and become a beekeeper himself. Ever since Curtis sells his 100% pure and natural products in his shop and online to assure that anybody can have a taste of paradise. With in-depth family know-how and his own creativity, he offers lots of different type of products such as candles, propolis tincture, or even fresh bee pollen granules. The best part of the shop is that customers can actually buy bees and become beekeepers themselves! The shop is undoubtedly unique and with Curtis' commitment, the Local Honey Man is definitely the best honey you'll ever taste from London.
How the Local Honey Man makes its honey
Opening Hours
From Tuesday to Saturday : 10AM - 5PM

From Sunday to Monday : 11AM - 5PM
Products
The company produces lots of honey and honey-based products, there is even a 'bee-keeping experience to be had. The Local Honey Man now produces 100% pure, raw and natural local honey, straight from London's hives to the jar – there are no syrups or additives and their raw local honey comes straight from London's beehives. All ingredients are 100% pure, unpasteurised, unprocessed and untreated. Just visit the shop for a unique tasting experience.
TripTide Thoughts
This place is definitely one of London's Hidden Gems. We found it after getting off at Blackhorse Road and literally following our noses. A great tasting experience and a brilliant product.
Twitter Feed
Location
67-69 Sutherland Road, Walthamstow, London, E17 6BH
(View on Google Maps)
A unique honey shop in East London
from
£3.00-28.00

per product
Recent Reviews
"A chance meeting but a happy one"
I stumbled on this place after getting a great waft of honey from the street. Came away laden with honey!
Reviewed by Peter 3 years ago