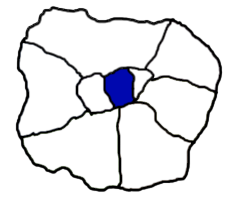 PIN

The Lyric Theatre
Shaftesbury Avenue`s most venerable theatre
The Lyric Theatre is located on Shaftesbury Avenue, near to Piccadilly Circus in London`s West End. The theatre is owned and operated by Nimax Theatres and has 915 seats over four levels.
History
The Lyric Theatre is the oldest West End theatre on Shaftesbury Avenue, having opened in December 1888. Designed by architect C J Phipps, it was originally built for impresario Henry J Leslie as a home for operetta. Since then the building has successfully hosted drama, comedy and musicals and the theatre has a rich history of West End folk-lore.

The Theatre initially staged mostly light operettas when it first opened before subsequently staging light comedies and straight drama. In 1950 Andre Roussin's The Little Hut ran for 1,261 performances with Robert Morley in the first cast. 1972 saw Alan Ayckbourn's How the Other Half Loves run for 869 performances. More recently Five Guys Named Moe, a musical based on the songs of Louis Jordan, had a very successful run here - opening 14 December 1990 and running until March 1995.

TripTide Thoughts
This is a lovely old place.The theatre itself is both beautiful and traditional, nothing like the modern theatres. Well worth seeing a show here.
How to get there
How to get there:

By car:

Masterpark - Chinatown, Newport Place

Public Transportation:

Piccadilly Circus (Bakerloo, Piccadilly)

Bus Routes:

14, 19, 22B, 38, 53, 88, 94, 159

Tags
Westminster
, Theatreland
, West End
, Downtown Westminster
, theatre
Location
Lyric Theatre, , Shaftesbury Avenue,, London, , W1D 7ES.
(View on Google Maps)
The Lyric Theatre
from
£33.00-72.50

per person
Recent Reviews
There are no reviews yet for this Triptoid.