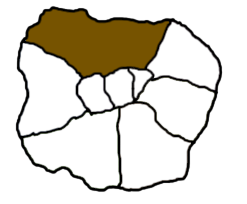 PIN

Primrose Bakery
Eat your heart out
Primrose Bakery is located on Primrose Hill. It is a bakery that offers a multitude of delicious quality pastries such as cakes, cupcakes... It is not only all glorious pastries to see but the decor is also beautiful. The bakery also has a website where you can order and receive delivery directly at home. Primrose Bakery also offers courses to learn how to make cupcakes - an ideal gift for anyone who loves creating great pastries. It also offers "vouchers", in fact, you can have a gift card that allows you to taste good cakes from this place. Quality, taste, colour, and good reception resonate throughout this bakery!
Opening Hours
Mon-Sat 8.30am-6.00pm,
Sunday 9.30am-6.00pm.
TripTide Thoughts
No cup of tea goes unaccompanied here
Tags
Food
, outdoor
, food and drink
, North West
from
£1.40-100.00

per cake
Recent Reviews
There are no reviews yet for this Triptoid.